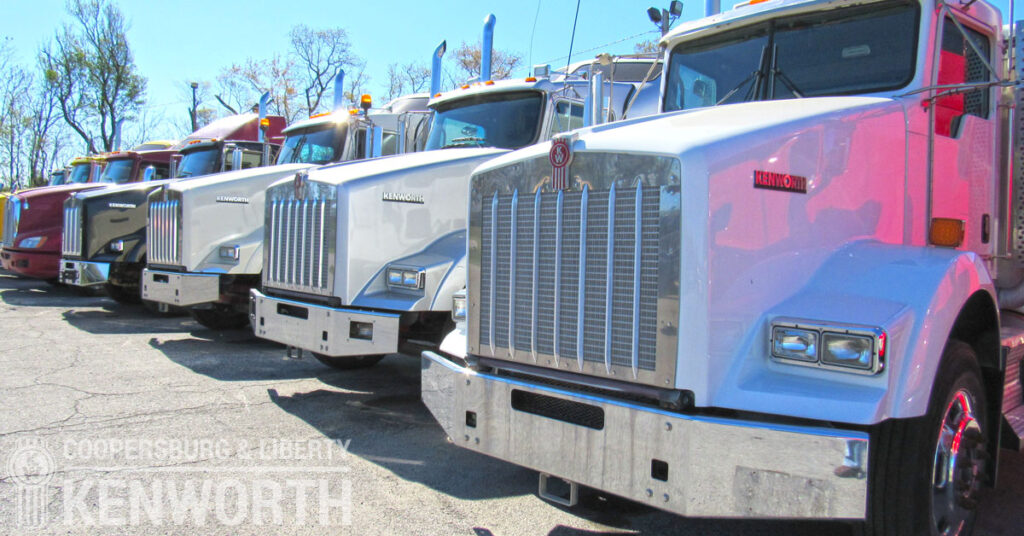 Swedesboro, NJ – June 5, 2016 –  With both corporate and municipal budgets tightening, maintaining a high-quality fleet can be a difficult proposition.  This is why Coopersburg & Liberty Kenworth now offers the best possible deals on used Kenworth Trucks, as well as superior value on trade-ins.
Coopersburg & Liberty Kenworth boasts hundreds of high-quality used Kenworth vehicles on any given day, with the majority of them ready to drive off the lot.  
When it comes to trade-ins, the vehicle doesn't have to be from Kenworth.  Coopersburg & Liberty Kenworth will offer top dollar for trucks from any major brand, and add them to the lot alongside their Kenworth offerings.  Brands such as Peterbilt, Mack, and Freightliner are frequently seen on the lot, as well as more obscure options such as genuine decommissioned military trucks or municipal service vehicles.  The used stock is constantly changing.
Whether a customer is in the market for used Kenworth trucks or any of the other major brands in trucking today, Coopersburg & Liberty Kenworth has it all.  Their great trade-in rates and favorable financing options further help ensure every customer can get the vehicles they need.
About Coopersburg & Liberty Kenworth
With convenient locations in both Coopersburg, PA, and Swedesboro, NJ, Coopersburg & Liberty Kenworth is one of the top destinations for truck drivers and fleet managers in the Atlantic northeast.  Their many years of service and dedication to true excellence in all parts of their dealership has built a rock-solid reputation across the area.  Their two lot seach offer 10+ acres of trucks, utility vehicles, and spare parts to browse, backed up by a highly-trained staff who ensure every customer gets exactly what they need.  Whether someone is in the market for new or used Kenworth Trucks, Coopersburg & Liberty should be their first stop.
For information on current stock or pricing estimates, please visit or www.coopskw.com/  or call 1-888-453-7952 (PA) or 1-888-453-7953 (NJ).