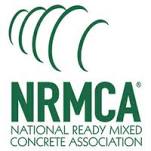 SAVE $2,000 on Kenworth T880, or T440/T470 Trucks!
Kenworth and the National Ready Mixed Concrete Association (NRMCA) have teamed up to provide a rebate to NRMCA members. Members who purchase a new Kenworth (new order or dealer stock unit) will receive a rebate for $2,000 (USD) from Kenworth. Eligible models include Kenworth T880 and T440/T470. A customer will negotiate their best deal at the dealership of their choice and send copies of the paperwork to NRMCA's membership department (follow link below). Upon confirmation of the active membership from NRMCA, Kenworth Truck Company will send the $2,000 rebate directly to the customer.
Terms and Conditions:
$2,000 Rebate on qualifying units.
Orders must retail between 1/1/2020 and 12/31/2020.
Limit for single customer will be 5 trucks per year.
This rebate cannot be combined with any other Kenworth rebate or incentive offer.
Fleet accounts typically priced outside the Kenworth CARS system do not qualify.
The customer must identify affiliation to the Kenworth dealer at the time of truck purchase.
Trucks must be a T880 or T440/T470.
Rebates will be mailed directly to the on the Warranty Registration.
NRMCA must confirm membership.
The registered owner of the truck must have become an NRMCA member prior to the vehicle retail date.
Paperwork must be submitted to NRMCA within 30 days of retail delivery. All requests must be submitted by January 8, 2021.
Rebates will be processed 4-6 weeks after membership confirmation.
Please include NRMCA membership number on the communication.
Submit copies of the warranty and the bill of sale either by email to:
Jacques Jenkins, jjenkins@nrmca.org, 703-706-4865

SAVE $1,000 on Kenworth T680, T880, and W990 Sleepers!
Kenworth and the Owner-Operator Independent Drivers Association (OOIDA) have again teamed up for the 18th consecutive year to provide a $1,000 savings to OOIDA members on qualifying purchases of new Kenworth sleeper trucks during 2020.
Terms and Conditions:
Eligible trucks are the Kenworth T680, T880 and W990 with a 52-inch or larger factory-installed sleeper. Both new stock and special order vehicles qualify.
Buyers must show their OOIDA membership card to their Kenworth dealer at time of purchase in 2020. A copy of the bill of sale and warranty, along with the buyer's OOIDA membership number, must be mailed to: OOIDA, P.O. Box 1000, Grain Valley, MO 64029, or faxed to OOIDA at (816) 229-0518.
Limit for a single customer is three qualifying Kenworth trucks per year. Other limitations apply on the Kenworth rebate program. See your Coopersburg & Liberty Kenworth dealer for more details.
OOIDA is an advocacy group for owner-operators and independent truck drivers and currently has more than 160,000 members.