Choose Preferences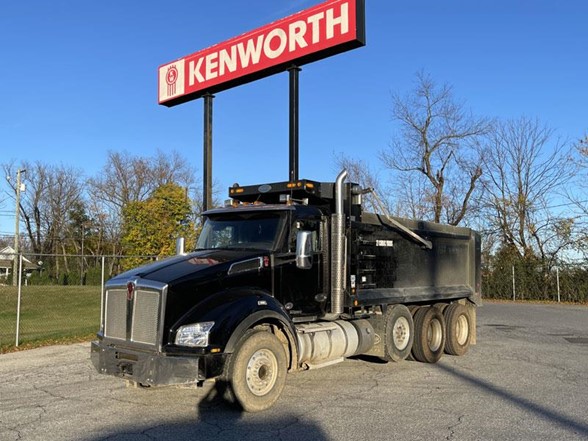 2024 KENWORTH T880
Stock #: 351145
Engine Mfg/HP: CUMMINS /500
New/Used: New
Transmission: AMT
Wheelbase: 230
Suspension: HaulMaax
Body Type: Dump
$259,950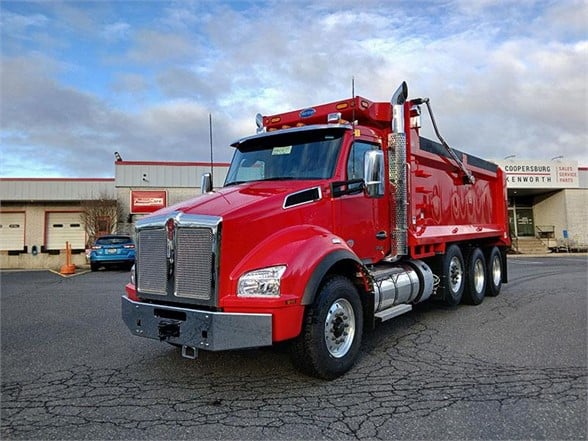 2024 KENWORTH T880
Stock #: 351144
Engine Mfg/HP: CUMMINS /500
New/Used: New
Transmission: AMT
Wheelbase: 230
Suspension: HaulMaax
Body Type: Dump
$259,950
2024 KENWORTH T880
Stock #: 356516
Engine Mfg/HP: CUMMINS /500
New/Used: New
Transmission: Manual
Wheelbase: 228
Suspension: Chalmers
Body Type: Dump
$244,950
Kenworth Dump Trucks
Construction companies depend on dump trucks as a vital piece of equipment. These trucks frequently play a wide variety of roles. So, it's vital that a new dump truck is built to the proper specifications for the job.
It's vital that all of your dump truck needs are considered. Is it going to haul material on or between job sites? Will you plan to use it throughout the winter to plow snow and spread salt? Do you plan to use it to tow equipment between job sites? Each of these different tasks will change how you design your Kenworth dump truck.
Kenworth Dump Truck Options
Quite a wide variety of specifications exist for new Kenworth dump trucks. Initially, you need to determine what size of a new dump truck you need. Kenworth offers numerous models from large to small.
Additionally, the engine, transmission, axle configuration, ratio and other options will need to be considered so your new Kenworth dump truck meets your demands. Plus, you will need to specify what type of dump body you would like, along with any options that need to be included.
Typically, Kenworth provides the cab and chassis, then sends it to an outfitter, where the dump body is added. Therefore, allow for a few extra weeks when you order, since that process takes a little longer than a typical truck build.
Coopersburg & Liberty Kenworth has new Kenworth dump trucks available on the lots. Contact the sales team to learn more.