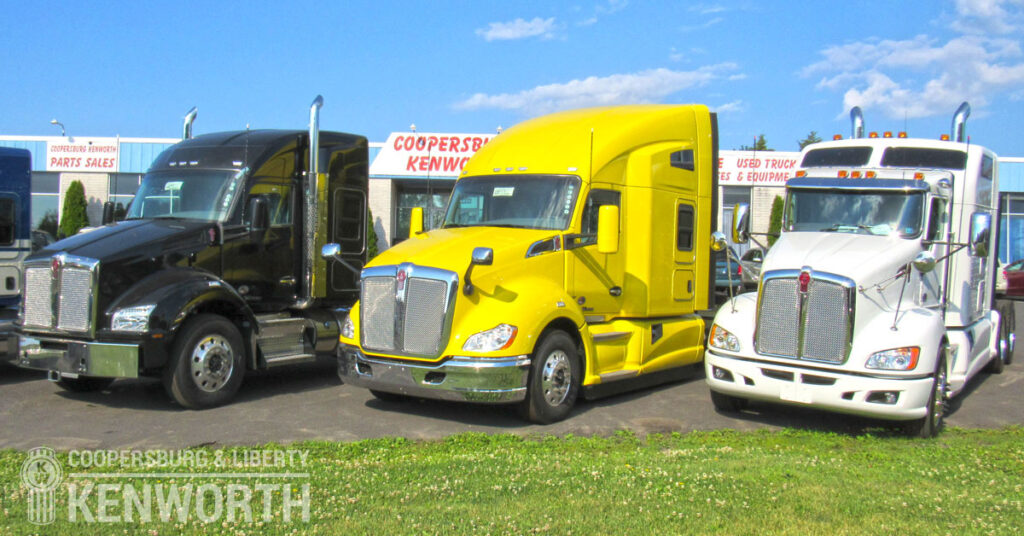 Buy a Used Commercial Truck with Coopersburg & Liberty Kenworth
Commercial vehicles definitely aren't cheap, so it's no surprise that used commercial trucks are often the preferred option for many businesses. But even when buying a used commercial truck, there are considerable costs that come after purchase. Understanding these costs prior to buying your rig is crucial so that you can get the most out of your investment. All Kenworth Certified Pre-Owned trucks are late model year, low mileage trucks in top condition which are put through a rigorous inspection by trained Kenworth technicians.
Initial Price
The initial price is influenced by many factors, including its age and the amount of wear and tear. Not only that but certain brands – such as Volvo and Peterbilt – are considered to be luxury and thus are more expensive, even if they're used. Individual sellers also influence price. You might find the same truck for different prices due to variations in the factors discussed above. Expect to pay more than $100,000 for your first used vehicle.
Lifetime Price
After the initial payment, you need to factor in the lifetime price. You should expect to pay about $180,000 each year – or $1.38 per mile you're on the road – to operate a big rig. And remember: this doesn't include the asking price.
Vehicle costs account for about 2/3 of that $180K, with driver costs accounting for the rest.
Within the vehicle costs you'll typically pay recurring expenses such as:
Fuel, which is typically over $70,000 per year
Repairs – regular maintenance adds up to about $15,000 each year
Insurance is about $6,500 each year
Licenses, tolls, and permits can add up fast
Browse Used Commercial Trucks at Coopersburg & Liberty Kenworth
Coopersburg & Liberty Kenworth offers high-quality used trucks and financing options to fit your budget. If you need to purchase a truck, come see for yourself and schedule a test drive!