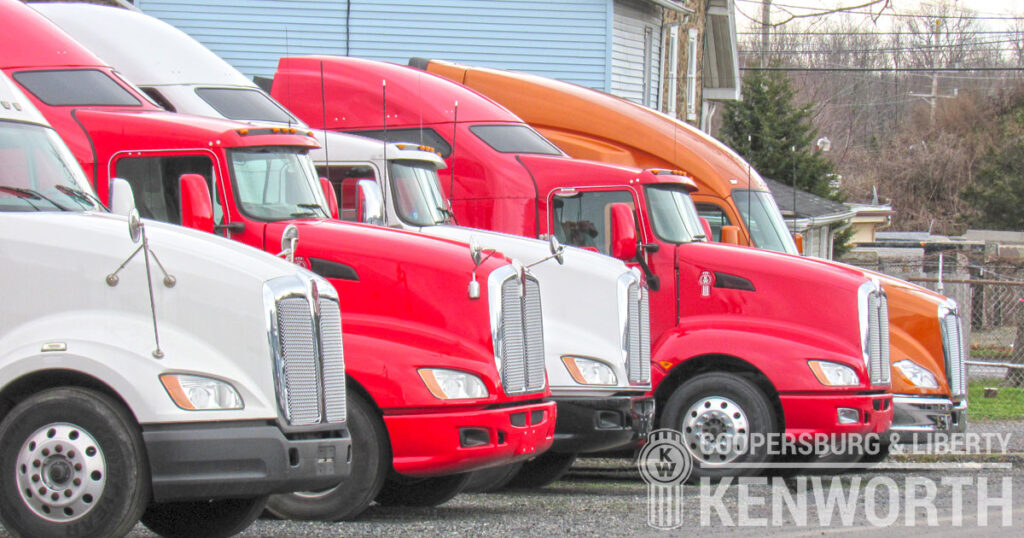 There are a lot of nuances to consider when looking for Kenworth trucks for sale, but one of the most important considerations doesn't happen until later in the purchase process: Lease, or buy?
In most cases, either option is available for new trucks and trailers. There may even be lease-to-buy options. On a nationwide scale, roughly two-thirds of shipping companies own their own trucks, but that still leaves plenty of room for leasing to be an attractive option – particularly if your company is on a limited budget.
We're happy to offer all options here at Coopersburg & Liberty Kenworth – we want to see you with the truck and the financial arrangement that works for your needs, period. So here are a few points to consider on both sides.
The Benefits of Leasing vs Buying Kenworth Trucks for Sale
1. Leasing
Leasing a truck can bring considerable financial benefits, particularly at the beginning. You almost always have a lower down payment – sometimes much lower – and the monthly payments are often lower as well. That depends on whether you're leasing-to-own, in which case the payments will be more equivalent.
In addition, most truck leases are full-service – meaning that if the truck breaks down outside of warranty, the original sales outlet is responsible for repairs. However, the flip slide to this is that, since you don't own the vehicle, you usually cannot make any modifications or upgrades.
2. Buying
Most of the benefits to buying a truck revolve around longer-term financial benefits. The truck becomes part of your listed assets, and will build equity – and can often be used as a tax write-off. If necessary, you can loan, rent, sell, or borrow against the truck, which opens more flexibility in your finances. Additionally, in many cases, insurance on an owned truck is cheaper.
Plus, of course, you're free to upgrade it however you see fit.
Aside from the higher payments, the big disadvantage to buying is that it means you're on the hook for all maintenance and repairs not covered by the warranty or insurance. You'll want to look carefully at performance reports to ensure you get a reliable vehicle.
Get "The World's Best" with Kenworth Trucks
Kenworth trucks are noted for their reliability and their ability to hold their value, even in the used market. Whether buying or leasing, come to Coopersburg & Liberty Kenworth to browse our extensive selection of vehicles!