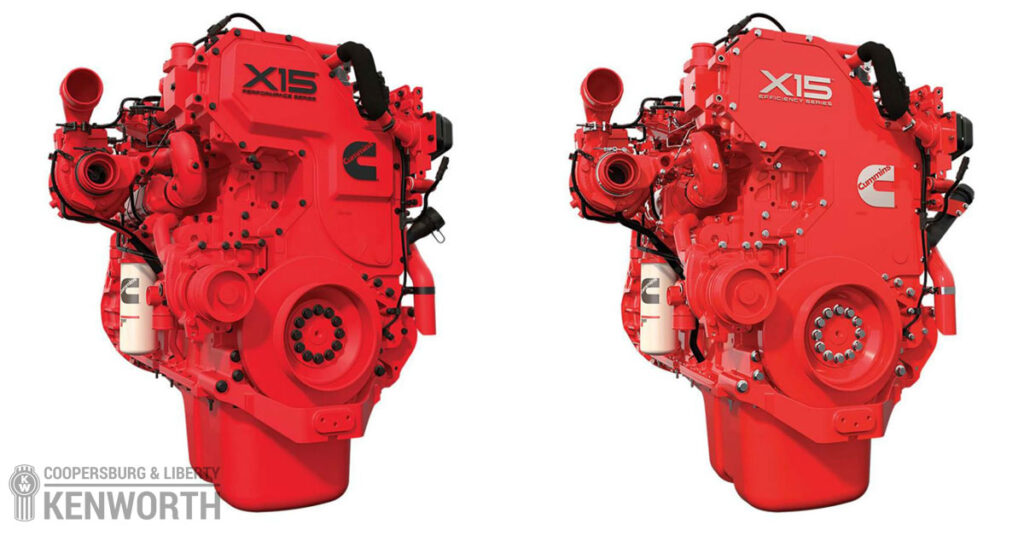 Truckers are undoubtedly familiar with the reliable and well-loved Cummins ISX series of engines. Well, all good things must eventually end, and the ISX series is soon being replaced.
However, that's only because Cummins has introduced an even better engine: The Cummins X15 family. Beginning in 2017, these state-of-the-art engines will be available at Coopersburg & Liberty Kenworth. They will be one of the first lots to receive them.
If you're looking to buy Kenworth trucks, you might want to think about investing in the new X15 engines.
The Cummins X15: Two Great New Engine Options for Kenworth's
The X15 series is split into two types: X15 Efficiency and X15 Performance. This gives buyers more options in building the perfect Kenworth to suit their needs.
Based on early tests, the X15 Efficiency series is expected to be the most fuel-efficient truck engines on the road. Tests are showing an increase of at least half a mile per gallon over the previous ISX engines. That translates to pure on-the-road value.
Further fuel efficiency comes from Cummins' ADEPT computer-control system. These software tools interact with automated manual transmissions to deliver smarter coasting, cruise control, and torque ranges that can add 6% more fuel efficiency.
While they're tooled to prioritize fuel consumption, that doesn't mean these six-cylinder, 15-liter engines slack off in the performance department. They can still get up to 500HP, with peak torque of 1450-1850 lb-ft.
If your focus is on hauling the biggest and heaviest loads into places smaller engines would balk at, you need the X15 Performance. It doesn't ignore fuel economy, but it's about delivering all the power and torque you need, along with superior braking capabilities.
The X15 Performance line offers up to 605HP, and 1650-2050 lb-ft. in torque. This is backed by the most powerful engine brake in the industry, allowing effortless driving up and down the steepest of hills. Add in improved air handling and faster throttle response, and you've got a go-anywhere engine suitable for major hauling.
Your Top Choice for Kenworth Trucks at Coopersburg & Liberty Kenworth
We can't wait to get our hands on these new X15 engines, and we're guessing you can't either. If you're looking for top performance OR efficiency, contact Coopersburg & Liberty Kenworth today to talk about reserving your own X15-based Kenworth.