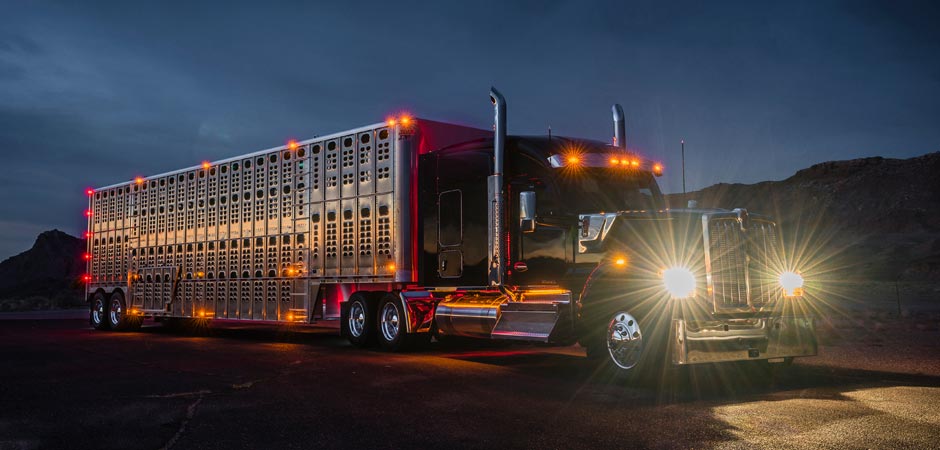 Kenworth W990
PRESENCE, POWER AND PERSONAL STYLE WRAPPED IN A WORLD-CLASS DESIGN THAT REDEFINES THE LONG-HOOD CONVENTIONAL.
Kenworth's long-hood conventional is the enduring symbol of American trucking — a perfect fusion of power, luxury, craftsmanship and traditional styling. For most professional drivers, it also represents the ultimate reward, a uniquely personal icon that stands for their dedication, achievement and sense of pride. Through the decades, our job has been to carefully — and continually — refine this classic without changing what made it great. Introducing the Kenworth W990, the truck for those who put a premium on making a personal statement. It comes with uncompromising styling, straight ahead performance, premium finishes and lifestyle amenities that put you way ahead of the pack. It just doesn't get any better than this.
From our customers to our Service Team, ask anyone to pick a truck that they deem "iconic". You'll get one answer: "The W900." Its legendary profile, on-screen cameos, and 50+ years of production earned the Kenworth W900 a big reputation. It's known for standing the test of time. Hats off to Kenworth.
So, what now? Stop while they're ahead, or extend the lead? To quote a truck-stop jukebox classic: "You got to know when to hold 'em, know when to fold 'em."
Kenworth is going all in. With eyes on the road, and lessons learned in the rearview mirror, Kenworth sees the success of the W900's as an opportunity to raise the bar…and extend the hood. While the traditional W900 will keep a seat at the head of the table, the family has grown to include a new model: the much anticipated Kenworth W990.