Kenworth W990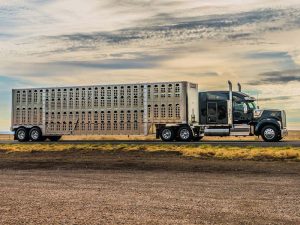 From our customers to our Service Team, ask anyone to pick a truck that they would deem "iconic", and you'll get one answer: "The W900." Its legendary profile, on-screen cameos, and 50+ years of production have earned the W900 a reputation of being a truck that stands the test of time. Hats off to Kenworth.
So, what now? Stop while they're ahead, or extend the lead? To quote a truck-stop jukebox classic: "You got to know when to hold 'em, know when to fold 'em."
Kenworth is going all in. With eyes on the road, and lessons learned in the rearview mirror, Kenworth sees the success of the W900's as an opportunity to raise the bar…and extend the hood. While the traditional W900 will keep a seat at the head of the table, the family has grown to include a new model: the much anticipated Kenworth W990.
Let's take a look at what the new W990's are made of:
Specifications
Engine: Paccar MX-13* or Cummins X15
Horsepower: 510
Transmission: Numerous options, from the new Paccar 12-speed automated transmission* to the traditional 18-speed manual
Rear axles (pounds): 40,000
Rear axle configuration: Tandem
Cab: Day cab or sleeper (40" flat top, 52" and 76" mid-roof)
*Standard Kenworth W990 offering. Contact Coopersburg & Liberty Kenworth to modify specs
Aesthetics
Grille: "cathedral shape"
Hood: "wind-split" raised section at top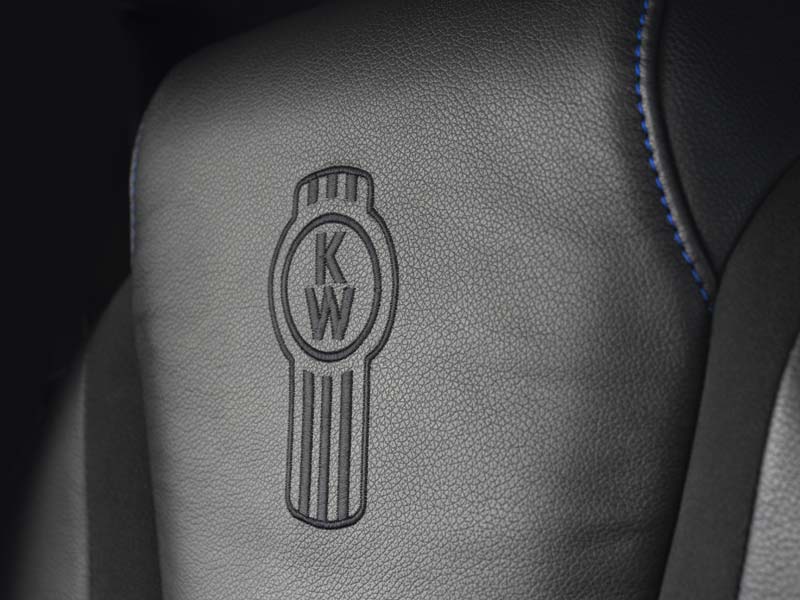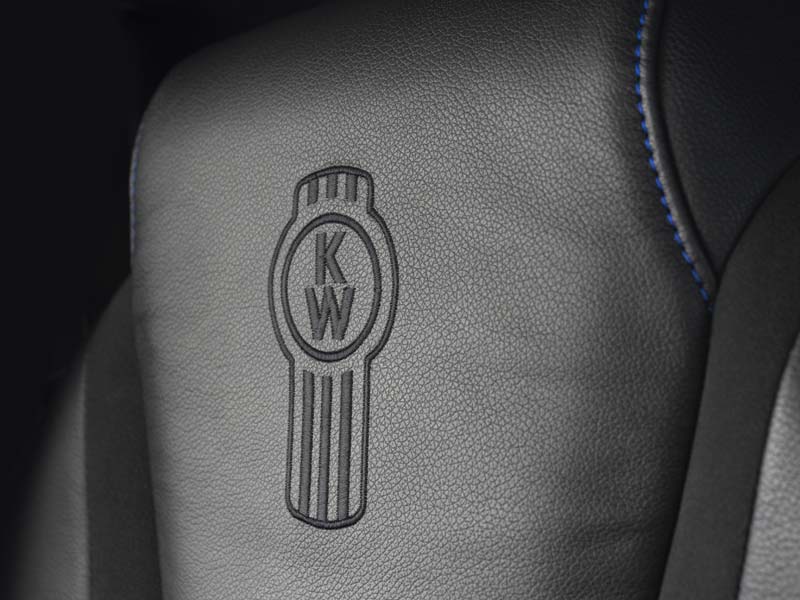 Color: Black
Door and dash trim: Glossy Ravenwood
Passenger seat: 180 degree swivel
Table: Seating for two
Refrigerator: Drawer style
Audio: 320-watt amp, 10-inch subwoofer and eight speakers
TV: Swivel TV mount for up to a 28-inch flat screen TV; and optional EpicVue pre-wire for satellite TV
Power: 1,800-watt inverter including a connection for shore power and four standard 120-volt sleeper outlets
Lighting: LED
Storage amenities: Full-size wardrobe, storage drawers, and storage space under the bunk
This next-gen series of W's features the best of both worlds: It preserves and enhances the timeless appearance of the W900's, while offering today's cutting-edge technological features, such as TruckTech+ remote diagnostics, 7" color in-cab NAV+HD display for navigation, audio controls, blind spot camera inputs and more.
While W900's are a tough act to follow, it's safe to say the stage has been set for a new era of trucks to take to the highway. And these trucks have a distinct advantage: they are hauling 50+ years of road-tested success. The torch has been passed.
Coopersburg & Liberty Kenworth anticipates inventory availability in early 2019.
Check out the video:
Coopersburg & Liberty Kenworth Expertise
The CLK Team prides itself on industry-expertise and long-lasting customer relationships. Our customers' needs vary, based on individual preferences, job demands, travel expectations, and more. We listen to our customers, and take all factors into account. Our goal is to help you exceed your goals, with maximum efficiency. Let us spec your next truck to surpass your demands. Contact the experts at Coopersburg & Liberty Kenworth today
Download Kenworth W990 Brochure