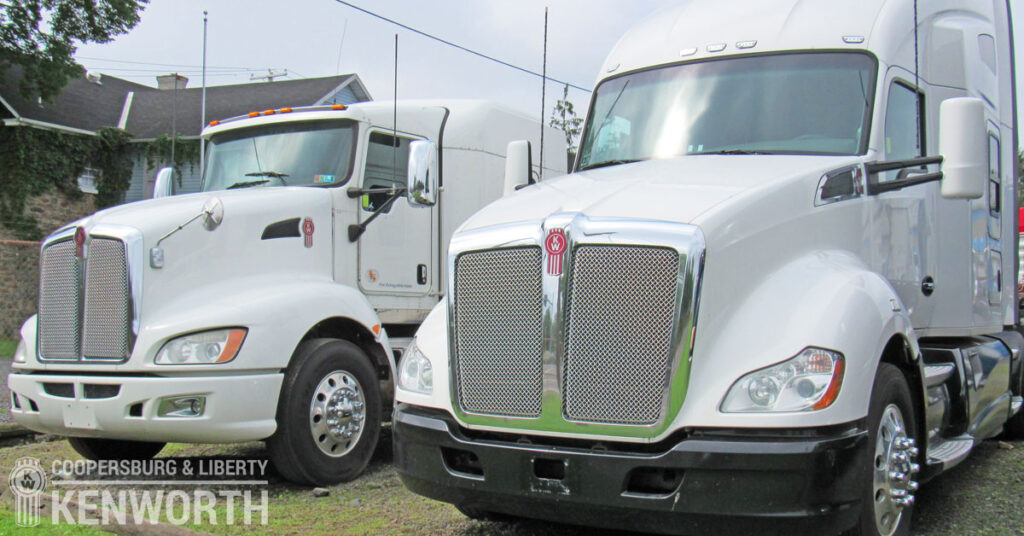 Kenworth Trucks are truly among "The World's Best" and are well known for their ability to hold their value year after year. Investing in used Kenworth trucks for sale in Pennsylvania can be an excellent choice for any fleet operator, thanks to the high likelihood that you'll be able to get years more work out of them.
However, you still need to do some smart shopping to get the best values. Not all used Kenworth trucks for sale have been well-treated, or are right for your needs. Use your head before buying, and you'll get a great deal.
How To Find The Right Used Kenworth Trucks For Sale In Pennsylvania
1. Pick the right truck for your needs.
Kenworth has a huge range of trucks available, covering everything from small Class 6 local runners to absolute monsters like the C500 off-road hauler. And sure, the iconic W900 is always an option – but is it necessarily the right truck to fit your usage profile? Do research beforehand, and go into your purchase with a couple particular models in mind that fit your needs.
2. Get a full vehicle history.
Just like with used cars, the history of working trucks is public knowledge. Most reputable dealers will happily provide you with a full report on a vehicle's history. It's also possible to get the history by looking up its VIN in the state DMV system. In particular, be wary of a vehicle that was ever involved in a major accident. There's no telling what damage might still remain.
3. Consider an engine rebuild.
Fundamentally, there's just no way to know how reliable a used truck will be until you've gotten it on the road. There's always an element of risk. One way to mitigate that risk is to just go ahead and rebuild the engine, particularly if the vehicle has more than 700,000 miles on it. It's a "better safe than sorry" investment.
4. Extra parts and accessories can make all the difference.
If possible, buy your used Kenworth from a dealer that also handles accessories and upgrades. That way, you can take a vehicle that's almost there to be the perfect truck for your needs.
Coopersburg & Liberty Kenworth Offers Top-Tier Service
From our massive truck lots, to our state-of-the-art repair bays, you get the best service from Coopersburg & Liberty. Try us out to experience the difference for yourself!