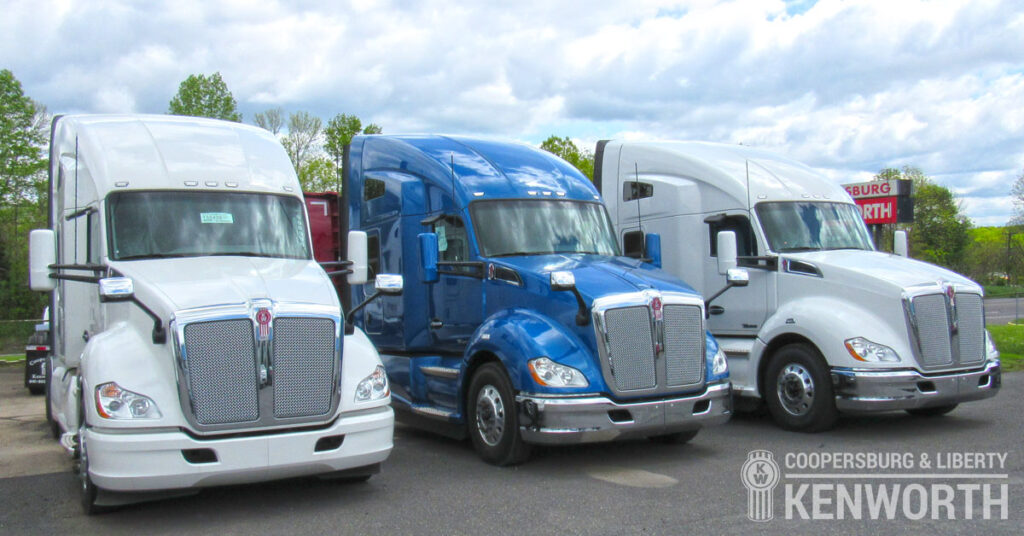 One of our favorite things about the T680 line of Kenworth trucks, beyond their amazing aerodynamics and accompanying fuel efficiency, is the level of customization they offer. Whether you're looking for Kenworth T680 trucks in New York or anywhere else, there is a mixture of options and accessories to make a T680 into the perfect T680 for your needs.
Well, Kenworth has continued that trend with a new top-line customization package for Kenworth T680 trucks in New York and across the country – The Driver's Studio. This package turns your T680 into a true home away from home, with so many amenities you'll never even think about paying for a hotel again!
Introducing the Luxurious Kenworth T680 Driver's Studio Package
If you're looking to customize Kenworth T680 Trucks in New York, the Driver's Studio package begins with the 76″ sleeper cab – one of the roomiest sleepers available on the market. If you're accustomed to having to crouch when moving around your cab, the 76″ sleeper means no more back pains. Even people over six feet tall have plenty of room to stand tall. Along with all that headroom, the 76″ sleeper also has all the storage space needed for the goodies to come.
You get a 180-degree swiveling passenger seat, along with a swivel table that mounts behind it. This gives you a perfect space to sit comfortably while you eat, do paperwork, or work on a laptop. Or, if you're sharing the cab, it's positioned so a second person can comfortably sit on the bed while also using the table.
Next to it, you also get a big flat screen TV – up to 28″ – with hookups for antenna or satellite TV, perfect for watching while eating or relaxing in bed but never a distraction while driving. And what's a great TV without great sound? You can have a 320-watt amp, 10-inch subwoofer and eight speakers installed. Accompanying it is an 1800-watt inverter leading to four standard outlets, perfect for gaming consoles, disc players, a microwave, and more.
The Driver's Studio includes a deep drawer-style mini-fridge capable of holding plenty of food. Among its other storage options, you also get a full-sized wardrobe, plenty of drawers, and below-bed storage space.
Drive in Comfort with Kenworth T680 Trucks In New York
Coopersburg & Liberty Kenworth is one of the area's top Kenworth dealers, with all the latest models and options. Come by to test-drive a T680 for yourself!