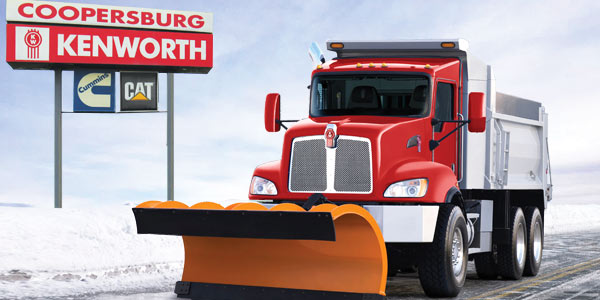 Don't let this winter's extreme weather keep you from working. At Coopersburg & Liberty Kenworth, you'll find new and used Kenworth dump trucks. These trucks are known for their reliability and versatility, making them ideal for handling the toughest winter conditions.
Choosing the Right Kenworth Dump Truck for You
To find a dump truck fit for you, conduct thorough research and assess your specific needs. Consider the tasks you'll be performing and establish a budget range. Obtain the vehicle's history for a comprehensive understanding of its background. Explore available Kenworth models, and don't hesitate to ask questions to make an informed decision. Size is important, but factors like performance, fuel economy, and handling are equally crucial. Take potential trucks for a test drive to ensure they meet your requirements.
Winter Uses
A Kenworth dump truck is a year-round workhorse, especially during the winter months. In some regions, winter brings increased demand for hauling snow, salt, downed trees, and debris in extreme weather conditions. These versatile trucks can even serve dual purposes, acting as plows and salt spreaders. Kenworth's dump trucks excel in navigating treacherous terrain, making them essential for various tasks during inclement weather.
Preparing Your Dump Truck for Winter
Our award-winning dealerships are always ready to conduct a comprehensive inspection of your dump truck before the winter season hits. Our staff focuses on analyzing parts most susceptible to winter weather effects. Additionally, explore Kenworth accessories such as winter windshield wipers and winter fronts to enhance safety on the road for you and others.
The Kenworth Advantage
Kenworth dump trucks are versatile and reliable, playing vital roles in various work environments. Explore our selection of both new and used Kenworth dump trucks at Coopersburg & Liberty Kenworth. With Kenworth, experience the advantages that keep you working seamlessly, even in the challenging Northeastern winters.
Contact us or visit our locations, here: Coopersburg Kenworth, Liberty Kenworth of Swedesboro, TRP Pottstown, and Liberty Kenworth of Bristol.