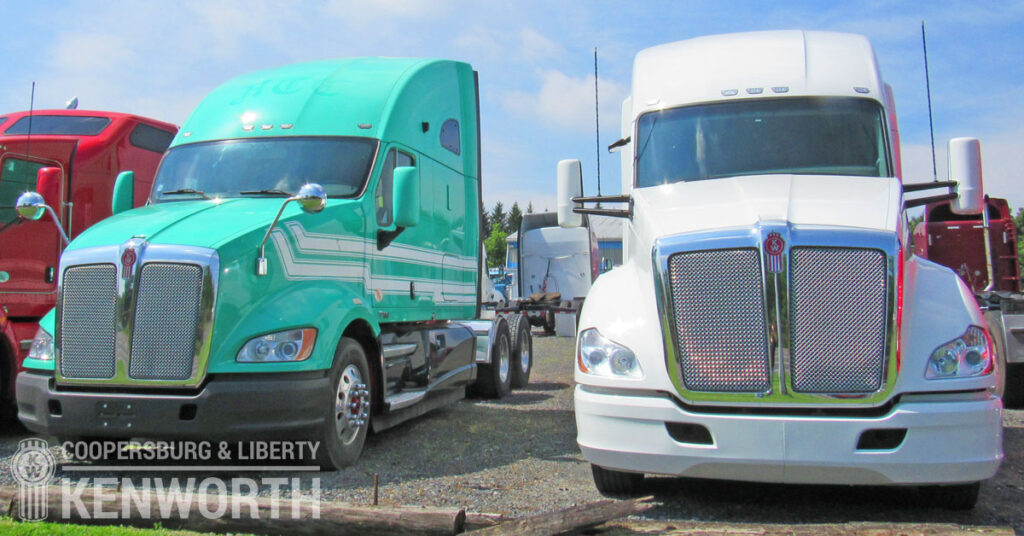 There are always people looking for reliable used Kenworth trucks, and for good reason. Kenworths have a reputation for having excellent build quality and long lifespans, meaning even a used Kenworth will probably still have many more years of use before it needs a major overhaul.
If, that is, it's been well-treated by its previous owner. The danger when looking at used Kenworth trucks for sale is that there is hidden damage, or that the truck has been mistreated in a way which will shorten its overall life.
Here are a few tips from Coopersburg & Liberty Kenworth on how to find a reliable used Kenworth that will be a worthwhile investment:
3 Tips to Make a Great Buy When Looking At Reliable Used Kenworths
1. Visit authorized Kenworth dealers
Not to toot our own horn, but a genuine Kenworth dealer is going to be in the best position to know a great buy from a lemon, and to help buyers spot any potential issues with a used truck. They'll also have in-house facilities that let you make upgrades, changes, or repairs before you roll off the lot. It's usually the safest way to buy used Kenworths.
2. Get the vehicle history and, if possible, maintenance records
Never buy a used vehicle without collecting as much information as you can about its history. If you're buying from a dealer, they should be able to provide this upon request. (Be wary if they don't!) If necessary, you can also look the VIN up in your local DMV\DPS to find out if it's been in any accidents.
And, of course, it's rarely a good idea to buy a truck that's been in a major accident, even if it looks OK. There could easily be structural damage that turns into major problems later.
3. Look up prices online
Generally, Kenworths hold their value well – but of course, value will decrease over the years. Plus, even Kenworth had the occasional off year.
Check the prices, and if they seem particularly low for a particular model, year, or mileage compared to comparable vehicles, it's probably for a reason. You might also look up that particular model, to see if people are complaining about common issues.
Get Top Quality Kenworth Trucks for Sale at Coopersburg & Liberty Kenworth
We've proudly sold Kenworth's for over thirty years, and have best-in-class facilities on site for modifications. Come visit us today!