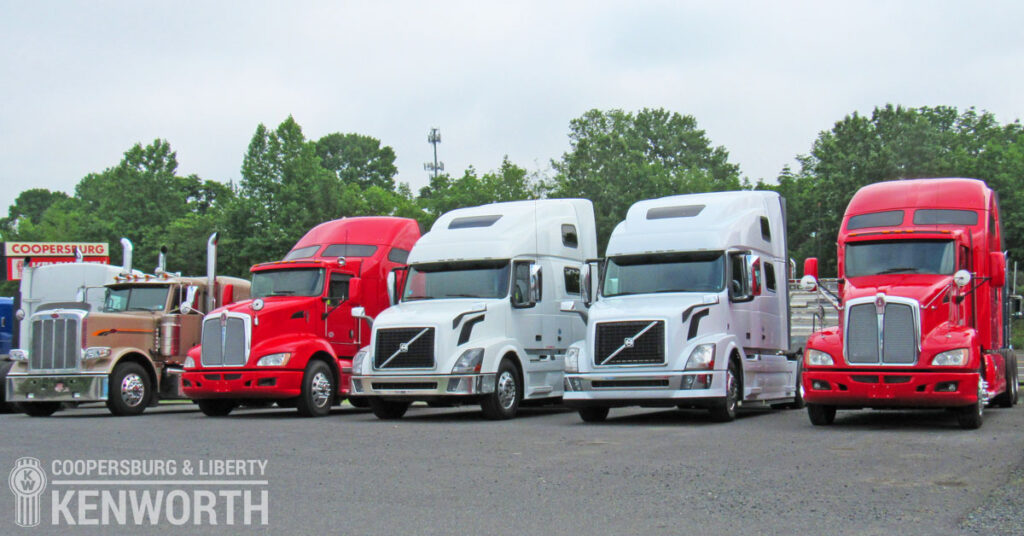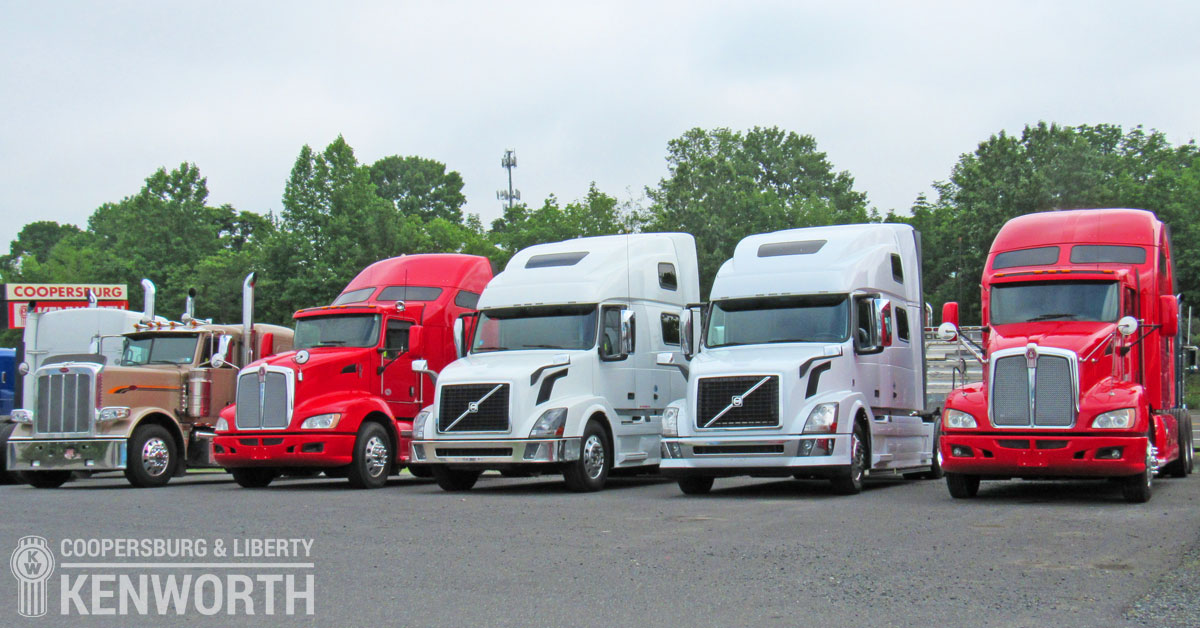 Whether you're visiting us here at Coopersburg & Liberty Kenworth looking for used semi-trucks for sale in New Jersey, or any other truck dealer, you're going to have a lot of options. While most truck dealers attempt to pick only good trucks for trade-in's, that doesn't necessarily mean there aren't some lemons out there – and often, it's a case of "what you see is what you get."
Getting the best purchase on used semi-trucks for sale requires being a savvy buyer, and not leaping at the lowest price just because it seems like a good deal. Going into more depth when investigating your options will almost always help you find a better buy.
Five Critical Aspects To Consider When Investigating Used Semi-Trucks
1. The reputation of the model & manufacturer.
Some vehicles were simply never made well to begin with, and will show their age a lot more quickly if you're buying used. If you're interested in a particular model of truck, always do some online research to find out about the original build quality and how easy they are to maintain over the years.
2. The reputation of the dealer.
Just like with used car sales, there are a lot of shady truck dealers out there. That's why it's important to pick a dealer who has been in business for a long time, with plenty of ongoing relationships with happy buyers. The more reputable is the dealership, the better your chances of finding a good deal on a used truck.
3. The history of the vehicle.
Whenever possible, obtain the history of the vehicle. If necessary, turn to a CarFax-style service or directly look up its VIN in local DMV records. If the truck was involved in a major accident, do not buy. It's very likely to have residual damage.
4. Can you get an extended warranty?
If your dealer offers extended warranties for their used trucks, that's a very good sign. And it's almost always a worthwhile purchase, to prevent headaches to come.
5. Does the engine need a rebuild?
In theory, a well-made semi-truck which has been treated well can go around a million miles before a full engine rebuild is needed to keep it running. But that's only in theory. Realistically, if it has more than 600-700k miles, an engine rebuild may be a good idea anyway. If the used truck itself is a good enough deal, play it safe and just consider the rebuild part of the used truck price.
For Great Used Semi-Trucks, Turn To Coopersburg & Liberty Kenworth.
We're here to put you in the right truck for your needs. Contact us today!