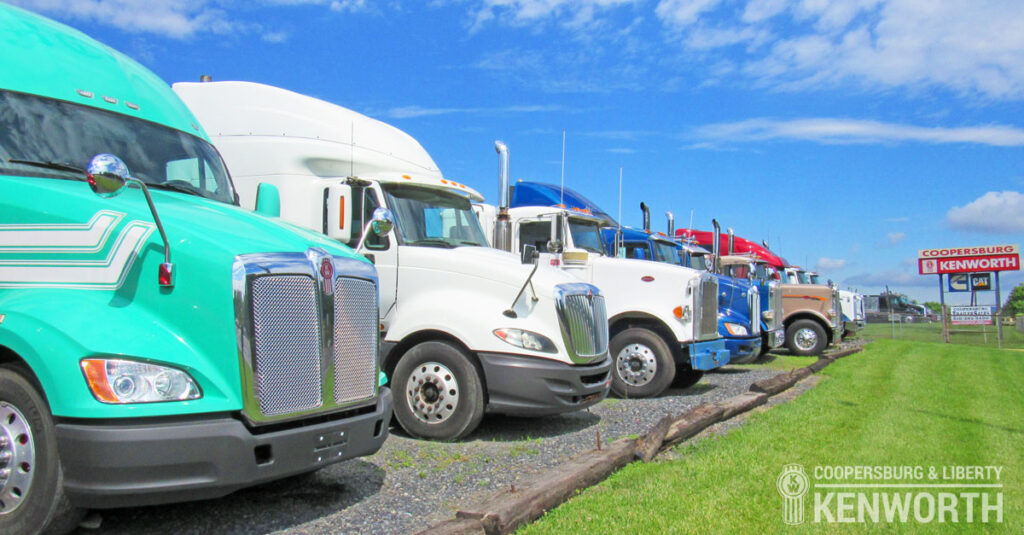 Anyone who's tried to buy used Kenworth trucks in PA, knows that it's not as easy as it might sound. It often can be difficult to find a truck dealership that has what you want. That's why more and more people who want to buy used Kenworth trucks in PA visit Coopersburg & Liberty Kenworth. From used to new trucks, trailers, service, and more, we have everything you are need in PA.
In fact, there are plenty of reasons both independent drivers as well as fleet operators come from miles around to visit Coopersburg & Liberty Kenworth!
Get A Better Used Truck Experience from Coopersburg & Liberty Kenworth
We aren't newcomers to the truck market. We've been in business over thirty years, and have established a name for ourselves as one of the top dealers in the area. We carry a full line of new trucks, but our spacious locations allow plenty of room for used vehicles as well.
We don't

only

carry used Kenworth's, either! We'll take trade-ins on any still-running vehicle from any of the major manufacturers. So, on a given day, you can find Mack, Volvo, International, Peterbilt, Freightliners, other trucks. Our selection also runs the gamut from extremely recent vehicles to older classics, so you're virtually guaranteed to find a truck that hits that sweet spot between price and age, no matter your needs.

Additionally, we make it simple to upgrade and customize. We have huge service bays on-site, complete with high-tech computerized paint systems, along with a gigantic parts and accessories store. If you want to modify your used vehicle before driving it off, we're happy to oblige, whether that's just adding a few accessories or giving it an entirely new custom paint job.
We're always happy to make a deal on your trade-ins. We make it easy to get great deals on Kenworth trucks, as well as anything else on our used lot.
It's Worth the Drive to Coopersburg & Liberty Kenworth in PA
Don't settle for small local lots or dealerships that don't have want you want. We've got 40 acres of trucks. Come visit us and see our selection!