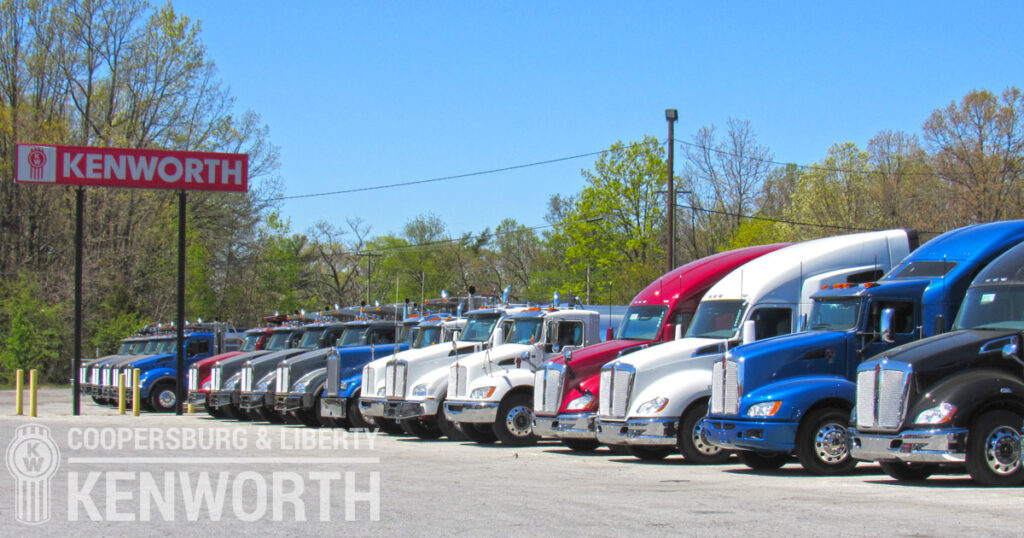 Coopersburg & Liberty Kenworth is well-known throughout the northeast as one of the single best destinations for those looking for Kenworth trucks for sale. However, there's more to Coopersburg & Liberty Kenworth than just new Kenworth trucks!
In fact, that's a large part of the reason we're such a popular source for both fleet managers and independent truckers. Our range of services and products is second to none, which makes us a one-stop-shop for virtually anything relating to trucks!
The Many Services Offered by Coopersburg & Liberty Kenworth
A Full Used Truck Lot
Looking for a great deal on used trucks? A large portion at both of our locations is devoted to use vehicles, too. We have plenty of used Kenworth trucks for sale, along with offerings from all the other major brands. We'll take just about any still-running truck in trade, so you can explore Peterbilt, Mack, Freightliner, Western Star, and more!
No matter what you're looking for, we probably have it – or could obtain it, if you want.
Specialty Vehicles
We don't only serve the needs of transport truckers. Our stock varies considerably from week to week, but we frequently have a good selection of specialty and utility vehicles. We're a large supplier of dump trucks to local municipalities, and also carry vehicles such as fire trucks, tankers, vacuum trucks, and similar working trucks.
If your city needs affordable options in fleet vehicles, contact us to see what we can do for you.
A Full-Service Repair/Upgrade Shop
Need repairs on your truck, or looking to upgrade it for maximum performance? We have a full crew of expert mechanics on staff, plus a huge body shop. We have state-of-the-art repainting facilities, and we'll store your truck free of charge for up to 30 days after work is complete – you just pick it up when it's convenient.
All the Accessories You Could Want
Our on-site parts shop is nearly as large as our lot, with more than fifteen thousand items available to purchase, and even more that can be ordered. From on-the-road necessities to whatever cab upgrades will make your daily drives more comfortable, we're one of the single best sources in the area for accessories – and at reasonable prices.
Do you have a Kenworth Privileges card? Present it for even bigger discounts!
Coopersburg & Liberty Kenworth: You're One-Stop Source for Truck Needs
From Kenworth trucks for sale to our vast selection of parts and accessories, few truck dealers anywhere can rival the array of services you can get from Coopersburg & Liberty Kenworth.