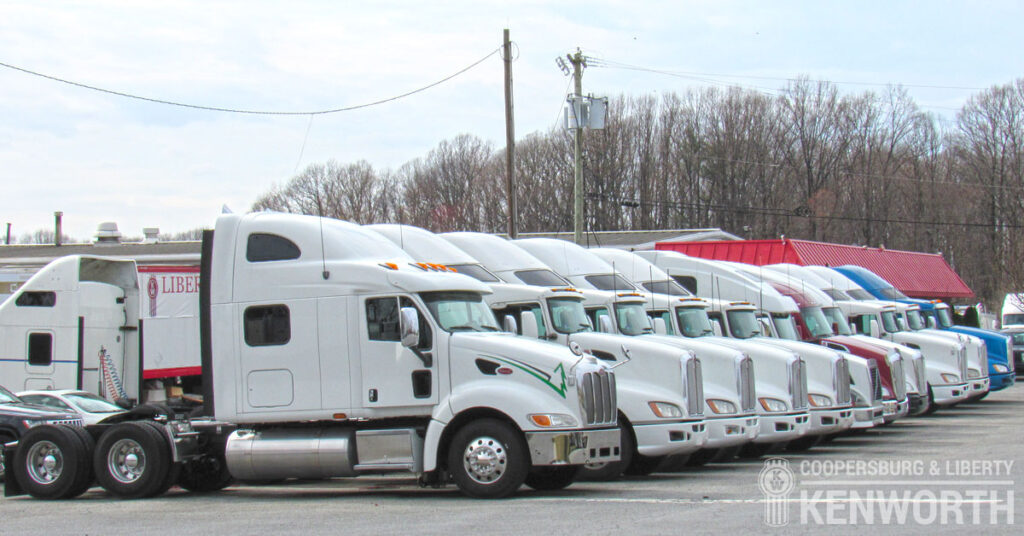 Anyone who has looked for used Kenworth trucks, knows that the pickings can be a bit slim. Despite the amount of shipping that goes on, there just aren't that many full-scale official truck dealers in the area.
Which is why we say that it's worth a bit of a drive to come visit Coopersburg & Liberty Kenworth in Swedesboro, NJ. We're one of the largest and most popular used truck dealerships in the entire Northeast, and we can make it well worth your time with a range of products and services you can't find closer to home!
Used Kenworth Trucks: Why It's Worth a Drive to Coopersburg & Liberty Kenworth
1. Vast Selection
Both of our two lots are massive, each covering roughly twenty acres. We have a huge assortment of both new and used Kenworth vehicles to explore, with some great deals on lightly-used models from the last few years. You could get a great Kenworth at a substantially reduced price.
2. Wide Range of Brands
We may be an exclusive Kenworth dealer when it comes to our new trucks, but we carry used vehicles of all makes and models. Mack, Peterbilt, Volvo, Freightliner, and more are all generally available. Likewise, we also take trade-ins on any still-running North American truck, regardless of make\model. It's a great way to even further reduce the costs on your purchase.
3. Specialty Trucks and Trailers
Looking for something with a more specific purpose, such as a dump truck, tanker, snowplow, or similar niche truck? We've got them. We also stock new and used trailers separately, so you can pick up the trailer you need to get the job done.
4. Extensive Customization Options
Beyond our main lot, we also have huge on-site parts and accessories stores with 10,000+ items to browse. Plenty of people come visit us just to explore our accessory shop! Additionally, we have full repair and maintenance bays for customization, body work, or even custom paint jobs.
Plus, if you're having body work done on your truck, we'll store it for up to thirty days at no additional charge. So, you can come pick it up whenever it's convenient for you.
5. Easy Financing
We handle our own financing and take care of most of the paperwork ourselves, so it's no problem for qualified buyers. Extended warranty options can be included as well!
Come on out to Coopersburg & Liberty Kenworth instead. It's a bit of a drive, but it's worth the detour!