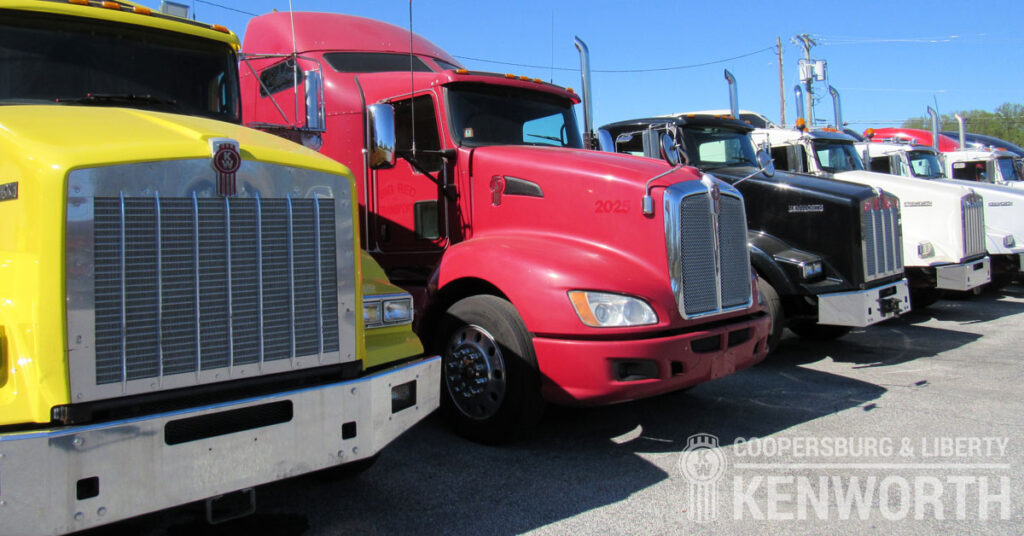 Coopersburg, PA – May 5, 2016. With summer just around the corner, it is the perfect time for industries and cities to invest in new dump trucks. Coopersburg & Liberty Kenworth is proud to announce a full line of 2017 Kenworth trucks for sale, including the amazing T880 dump truck.
Designed for heavy loads and challenging situations, the 2017 Kenworth T880 dump truck is all business, all the time. A true workhorse, the T880 delivers optimal performance day after day.
Why should they do the work, when the T880 can do it for them?
The T880 features heavy-duty hauling power. Options include a 500HP Paccar MX-13 that features 1,850lb-ft. of torque. This truck can haul even the biggest loads up steep inclines. An aerodynamic design and fuel-saving drivetrain keep fuel costs down. The T880 has even been designed to be easy to maintain. The bolt-on fenders are easily replaceable.
There are driver benefits as well! The ultra-comfortable cabs include a wide range of computer enhancements to make life easier. Smart computer systems provide advice and optimizations throughout the drive.
Coopersburg & Liberty Kenworth has a wide selection of Kenworth trucks for sale including the popular T680, T660 and more. A Kenworth dump truck is the perfect addition to a fleet, and the most work-friendly utility vehicle available.
About Coopersburg & Liberty Kenworth
Serving both the Coopersburg, PA and Swedesboro/South Jersey areas, Coopersburg & Liberty Kenworth is dedicated to providing the East Coast with the best in Kenworth trucking and the best in service.
Nearly thirty years' experience means that Coopersburg & Liberty Kenworth has the expertise and the industry contacts necessary to match businesses and governments to the perfect truck for their needs, and keep it running for years to come.
For more information, contact Coopersburg & Liberty Kenworth at 1-888-453-7952 (PA) or 1-888-4530-7953 (NJ), or visit https://www.coopskw.com/.