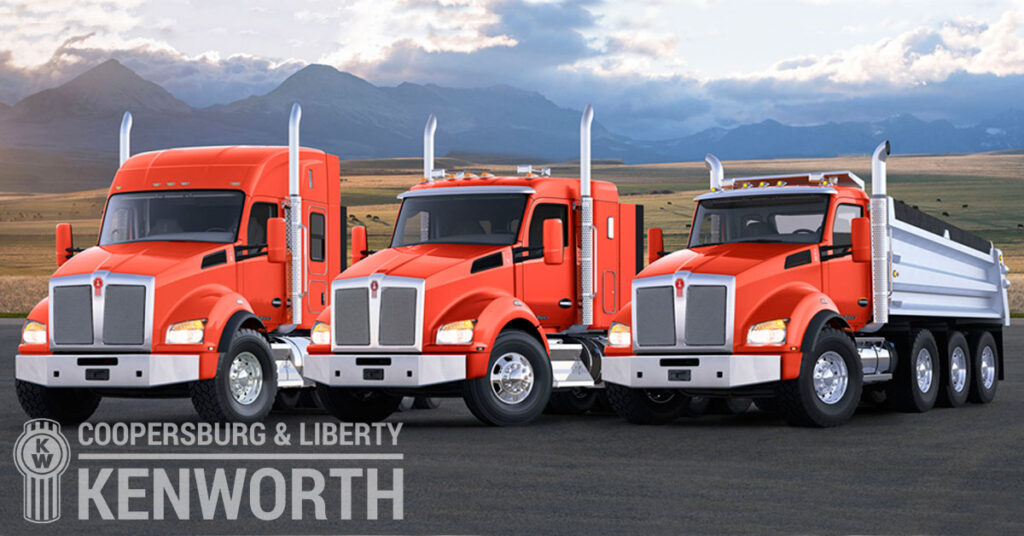 Kenworth has long been an innovator when it comes to truck technologies, and new Kenworth trucks just keep getting better.  One of the latest improvements, which is standard in all Kenworth T880 models with PACCAR MX-11 or MX-13 engines, is a suite of software tools all designed to make driving, management, and diagnosis easier than ever before.
These smart computer systems make a strong argument for buying new Kenworth trucks, rather than used, since older models don't include the same technological enhancements.
How Kenworth Smart Systems Improve the T880 Experience
The centerpiece of Kenworth's smart systems is the Kenworth TruckTech+ system.  This computer diagnostic and remote monitoring system is specifically designed to reduce downtime due to technical or mechanical problems, and speed up the time it takes to get the truck back on the road.
Using cellular or other Internet connections, the TruckTech+ system is constantly in contact with your fleet operations and, if you choose, the Kenworth dealer servicing it.  In the case that an engine fault code is triggered, the information from that fault is instantly uploaded for analysis.
At the same time, the computer system provides instructions for the driver, specifying whether this is a problem which can wait until it's convenient to fix, or if immediate service is required.
The fleet manager gets the same information, which can even be automatically emailed to them, so they can be immediately advised of the situation.  If necessary, they can get in touch with the driver to direct them to the nearest licensed Kenworth repair station to have the problem checked out.
Likewise, that Kenworth dealer can also be notified of the issue.  They'll be ready and waiting for the truck, and prepared to take action.
And that's only one truck!  Fleet managers overseeing dozens or hundreds of Kenworth trucks get a software tool that allows them to monitor engine diagnostics from every vehicle on the road.  This data can be filtered however needed, with reports generated frequently covering all important items.
It's just one more way that Kenworth truly is The World's Best in trucking.
Get New Kenworth Trucks from The Experts!
Coopersburg & Liberty Kenworth is one of the most-trusted sources for Kenworth trucks in the Northeast.  Their extensive experience and dedicated service/repair bays make them a top stop for truckers.
Contact Coopersburg & Liberty today for more information on service options.