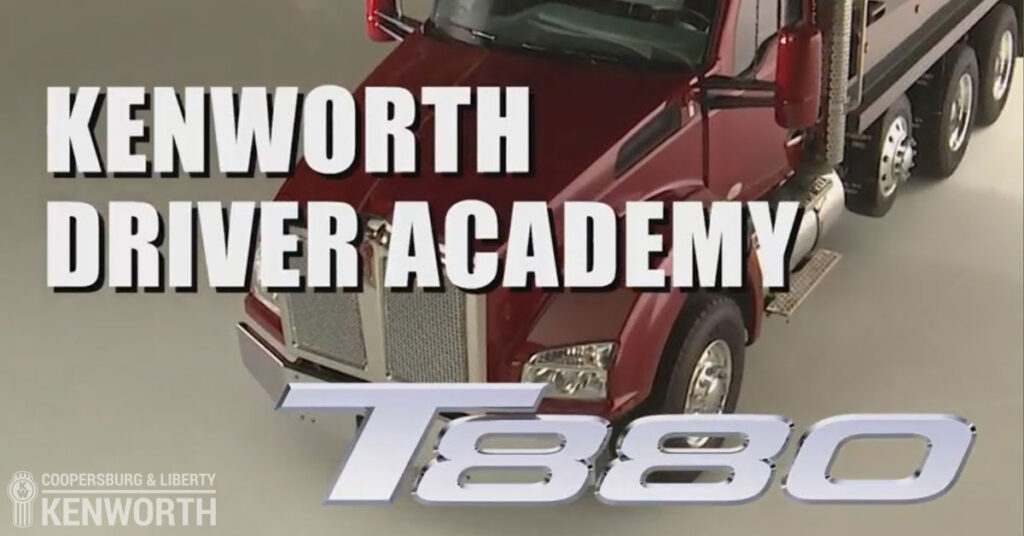 One of the reasons we love Kenworth is their willingness to innovate in the name of improving customer experience and satisfaction. A Kenworth truck isn't "just" a working vehicle. For many drivers, it's their home away from home, and a place where they'll spend many hours.
Their latest innovation might not seem like a big change, but it's still a smart piece of outreach: their driver academy video series. New owners or operators of a Kenworth T880 or Kenworth T680 can quickly get up to speed on the inner workings of their ride, with lively and fast-paced short videos. Best of all, they're totally free.
How the Driver Academy Video Series Makes Kenworth T880 Ownership Easier
No one likes reading the owner's manual for a vehicle. It goes into the glove compartment, and rarely comes out again unless the owner/operator needs to look up a specific component or other fact.
As trucks get more technically advanced, it becomes easier for drivers to overlook critical information because of this. Whether it's material they truly need for day-to-day operations or maintenance, there's a lot buried in the manuals that rarely gets seen.
That's where the Driver Academy Video series comes in. These videos, only a couple minutes each, highlight key elements in owning and operating a Kenworth T880. Topics include:
Switches, Cab Climate, and Gauges
Cab Comfort Systems
NAV+ HD Computer Operation
Under-Hood Bulb Replacement
And similar subjects.
These range from very basic all-around information, to critical information about systems which are specific to the T880 and other top-line Kenworth models. They could be used as reference materials when a driver needs to understand a specific function or simply watched in order to gain a good operating knowledge of the truck in around half an hour.
Currently the videos are all available via Kenworth's YouTube channel, and as a playlist which runs them sequentially. There are playlists for both the T880 and T680, and videos for other models may become available in the future. Additionally, Kenworth says that the videos will soon be integrated into their Kenworth Essentials smartphone app as well.
This all makes it easier than ever for drivers to get up to speed with their new Kenworth T880!
Drive "The World's Best" Trucks at Coopersburg & Liberty Kenworth
Between our two lots, we have forty acres of trucks on display – including the latest and greatest from Kenworth. Come by and see for yourself!