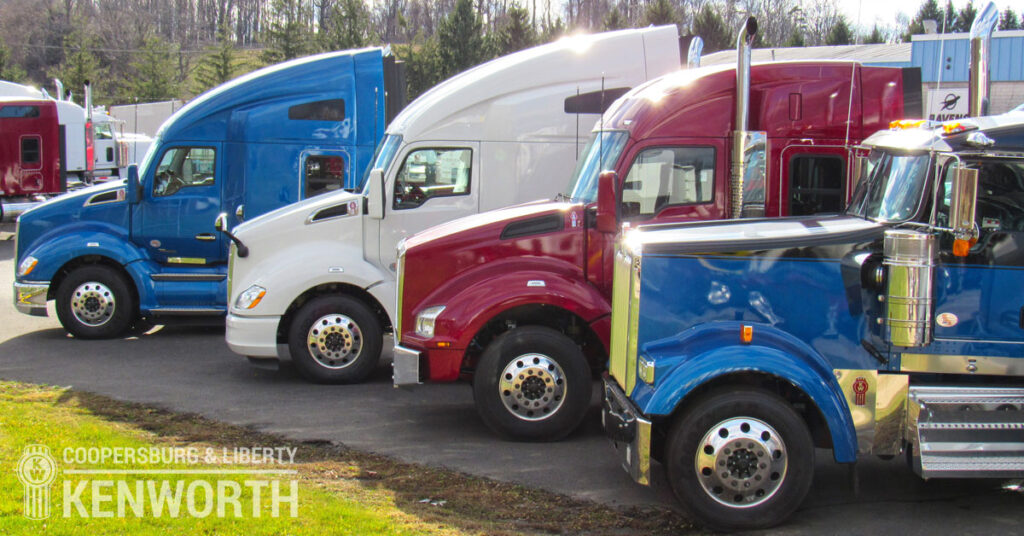 January 26, 2018 – Coopersburg, PA – What's ahead for the trucking industry in 2018? Coopersburg & Liberty Kenworth is a top option for Kenworth Trucks for sale, and long-experienced observers of the industry. They foresee a strong year to come.
In particular, truck sales are expected to be strong. The market hit a rough patch in 2016, and it took roughly 18 months to turn around. By the end of 2017, there had been several consecutive months of 30%+ year-over-year growth in truck sales, with no signs of slowing down. As the overall national economy has picked up, so has the willingness of trucking companies to invest in new vehicles.
2017 was also notable for seeing a number of major mergers and acquisitions between large trucking companies. Coopersburg & Liberty Kenworth sees little reason for this situation to change. With driver manpower still below desired rates, M&A is one of the most effective ways to increase fleet sizes. Done properly, it can benefit all parties. For example, this may open up new opportunities for smaller concerns to be bought up and see new cash injections.
In the meantime, while there are disruptive elements on the horizon, such as the rise of self-driving trucks. Major disruptions still seem to be some years into the future. For now, Coopersburg & Liberty Kenworth sees relatively smooth sailing for the trucking industry and many great opportunities to be seized in the year ahead.
About Coopersburg & Liberty Kenworth
Coopersburg & Liberty Kenworth was founded in the early 1980s with the goal of providing Kenworth trucks for sale to customers across the Northeast. Over the years, the company has grown to include two huge lots – in Coopersburg, PA, and Swedesboro, NJ – along with a full range of services such as a massive on-site parts store and full repair and upgrade shops. The result is a one-stop-shop which draws in both fleet managers and owner-operators from states around.
For more information, contact 866.306.5552 (PA) or 866.306.5553 (NJ).