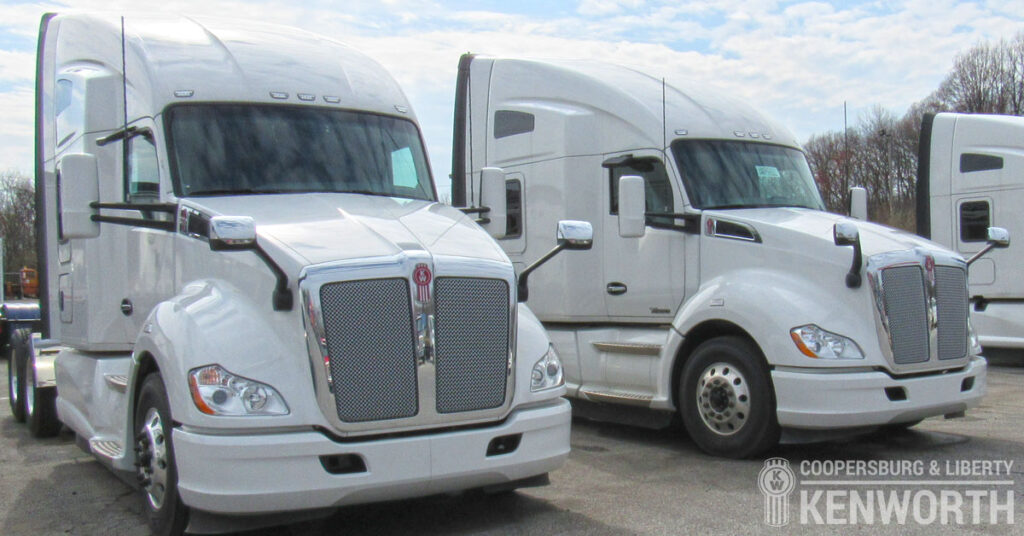 March 20, 2017 – Swedesboro, NJ
There is no reason to settle for the relatively few Kenworth T680 trucks for sale. Those willing to go just a little further afield have a great alternative – Coopersburg & Liberty Kenworth in Swedesboro, NJ.
Purchase a Kenworth Truck Now!
The T680 Kenworth is one of the most popular trucks on the road. Thanks to its superb aerodynamics and smart onboard computer systems Kenworths are equipped with. No truck on the market is so heavily optimized to reduce fuel consumption, while still providing all the power expected of a Class 8 vehicle. Operations running T680s often see on-the-road cost savings of 10% or more compared to comparable vehicles.
Coopersburg & Liberty Kenworth stocks a full line of T680s. Trucks come in a diverse range of configurations that are readily available for driving off the lot. With five separate options for cabs, and the ability to pair the T680 with different specialty trailers, a trip to Coopersburg & Liberty Kenworth can quickly provide the perfect solution for any shipper's needs.
To guarantee each T680 meets the buyer's exact requirements, our extensive range of in-house and external components, as well as a comprehensive repair facility, allows for personalized customization.
There is no reason for buyers to settle for second best. A trip to Coopersburg & Liberty Kenworth is well worth the extra few miles, with unparalleled selection and service.
About Coopersburg & Liberty Kenworth
Known throughout the Northeast as one of the best options in both new and used Kenworth vehicles, Coopersburg & Liberty Kenworth attracts buyers from across Pennsylvania, New Jersey, New York, Washington DC, and even further afield. Few Kenworth dealers anywhere in the country can match Coopersburg & Liberty for their huge lots, great service, and extensive customization options. Simple financing options and a state-of-the-art repair and body work facility add even more reason to come visit.
To learn more, please visit https://www.coopskw.com or contact 1.866.306.5552 (PA) or 1.866.306.5553 (NJ). Visit our Kenworth locations in Coopersburg, PA and Swedesboro, NJ.