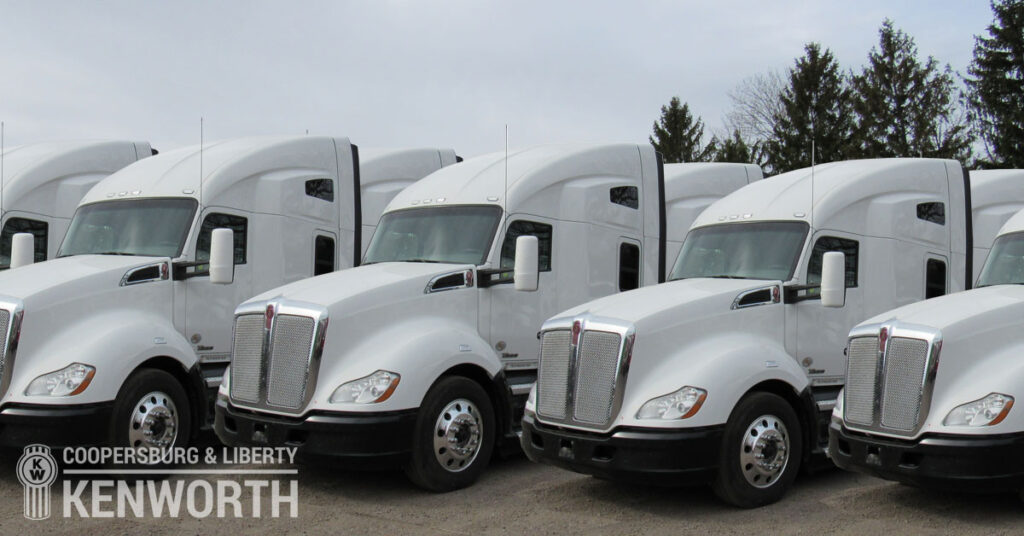 March 30, 2017 – Washington, DC
Coopersburg & Liberty Kenworth is a top dealer in used vehicles from Kenworth as well as other truck brands. This means excellent deals can be had on trucks that are only moderately used and still have years of life left in them.
Award-winning Kenworth T680s can currently be found with mileage under 400K. This contemporary classic of the Kenworth line has been hailed as one of the most money-saving trucks ever produced. It is designed from top to bottom to reduce fuel usage and minimize maintenance time.
Also available are other mainstays of the Kenworth lineup. Such as the classic T680, an incredible value among Class 8 trucks. They also have used T800 models available, a true workhorse designed to bring in steady profits while giving drivers the most possible comfort as they go about their daily jobs.
Coopersburg & Liberty Kenworth accepts trade-ins on all makes and models, giving them an extensive selection of used vehicles from a wide variety of vendors. Whether a buyer is looking for used Kenworth trucks, or wants a terrific value, Coopersburg & Liberty is the best place to go. Drivers from across the Northeast visit daily to see their latest deals.
About Coopersburg & Liberty Kenworth
It's no surprise that drivers from all over the Northeast make it a point to visit Coopersburg & Liberty Kenworth. In the last thirty years, they have built a reputation as one of the Northeast's top truck dealerships. The lot has an extensive selection of both new and used Kenworth vehicles. They offer a vast selection that most metropolitan truck dealerships simply cannot compete with. This draws buyers from all over, looking for the best in service and selection.
For more information, contact us by phone, 1.866.306.5552 (PA) or 1.866.306.5553 (NJ) or visit https://www.coopskw.com/. Also, visit our locations in Coopersburg, PA and Swedesboro, NJ.