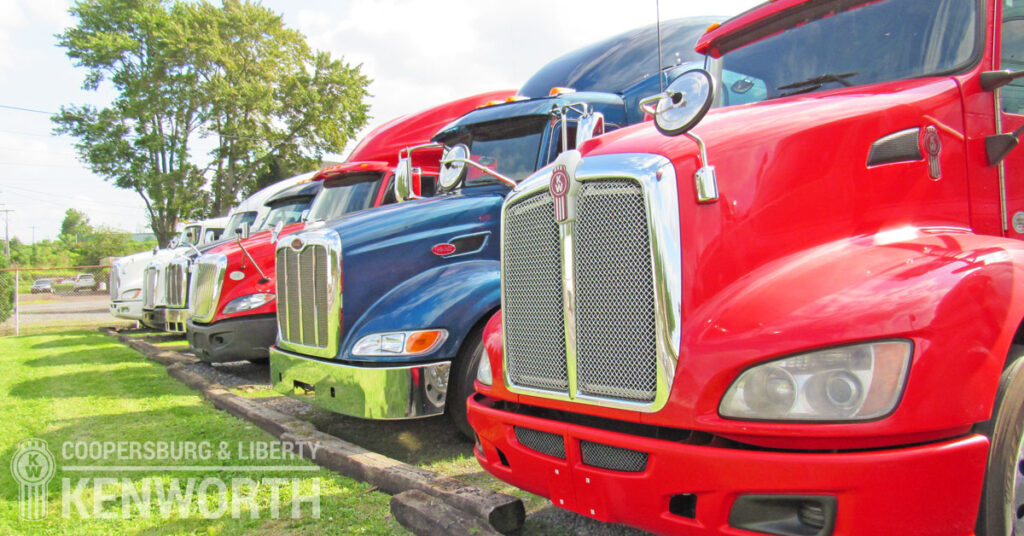 September 10, 2017 – Coopersburg, PA
Kenworth trucks are widely recognized as being The World's Best in trucking. For those in the northeast, finding good suppliers of Kenworth trucks and accessories can be difficult. The urban sprawl makes it hard to include a large selection. However, with Coopersburg & Liberty Kenworth's two excellent locations, it's a different matter.
Great Locations to Find Trucks for Sale
With locations outside the major cities – in Coopersburg, PA and Swedesboro, NJ – Coopersburg & Liberty has plenty of room to show off the best in tractor trailer trucks for sale. Combined, their two lots have more than 40 acres of space, which means great variety and great deals for buyers.
Additionally, Coopersburg & Liberty boasts two of the largest parts and accessories stores around, with tens of thousands of items in-stock. Their on-site body and repair shops also include plenty of bays, to ensure same-day installation of modifications in many cases. They also boast state-of-the-art computerized paint facilities, making it simple for vehicles to be fully customized to their owners' needs.
Plus, decades of experience from the owners and workforce mean that visitors will always get a premium experience and superior recommendations in choosing the right truck for their needs. That is exactly why so many people choose to visit Coopersburg & Liberty every day.
About Coopersburg & Liberty Kenworth
Since 1980, Coopersburg & Liberty Kenworth has been recognized as one of the top sources for both new and used Kenworth tractor trailer trucks for sale. With more than forty acres of land between their lots, they have room to stock a huge variety of Kenworth's, along with used vehicles from other brands as well.
This is paired with their reputation for excellent customer service and a wide number of choices in upgrade options. That's why both owner-operators and fleet operators will come from miles around to visit Coopersburg & Liberty.
For more information or press inquiries, contact 1.866.306.5552 (PA) or 1.866.306.5553 (NJ).