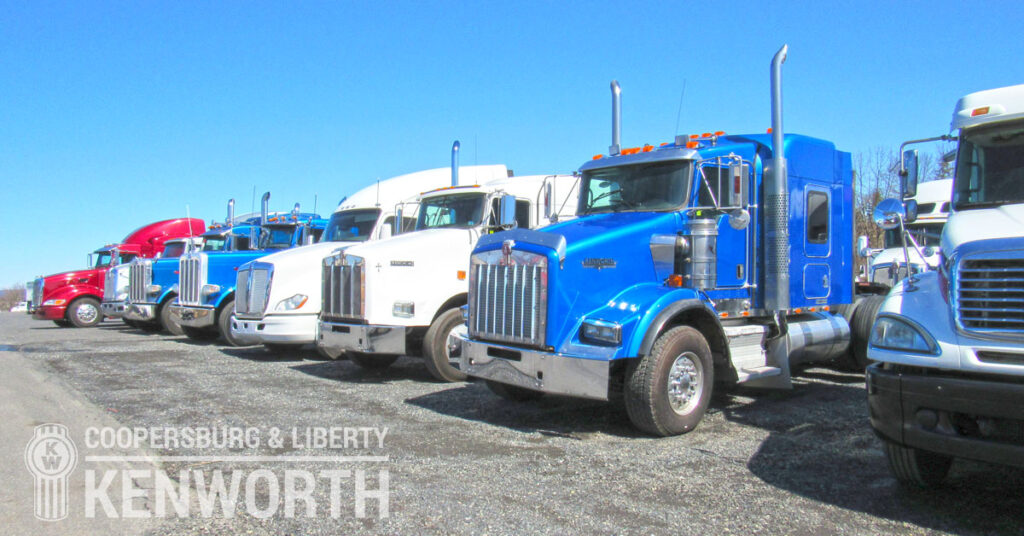 A good Kenworth truck dealer in the Northeast is hard to find. When you do find one, it's worth a drive to experience top deals and quality!
Coopersburg & Liberty Kenworth is one of the largest and most popular official Kenworth truck dealers in the Northeastern US. With our two huge locations, we're a great source of superior truck deals from all around. No matter where you are located – Pennsylvania, New York, New Jersey, or DC – Coopersburg & Liberty Kenworth is your one-stop shop for all your needs.
Why Fleet Managers and Owner-Operators Are Coming from All Over to Coopersburg & Liberty Kenworth
1. Extensive Selection
Between our two lots, we have over 40 acres of great Kenworth trucks available for your perusal, including brand-new 2018 models of the T680, T880, and W900. If you're looking for a deal, we have models with affordable pricing.
2. New and Used Options
We aren't just a new truck lot. We have one of the largest selections of used working vehicles you're likely to find anywhere. We don't only stock used Kenworth trucks, either. We keep a full range of used vehicles on-site, including Peterbilt, Mack, Freightliner, Western Star, and more. That also includes specialty vehicles such as dump trucks, tankers, or fire engines.
Plus, of course, we offer top dollar on trade-ins. If you're looking to upgrade to a different vehicle, we'll make you a fair offer on any still-running truck you bring in.
3. Huge Parts Shop
Many of our visitors from surrounding states like PA, NY, NJ, and DC aren't even here for the trucks themselves. They've come for our unparalleled on-site parts shops. With tens of thousands of items available, we've got whatever you need to make your truck perfect. From aftermarket engine modifications to great gizmos that make your in-cab life a little easier.
4. State-of-the-Art Body/Repair Shop
Our company also offers multi-bay repair and customization facilities that can handle whatever you need to be done to your truck. From adding on modifications to repairing minor scrapes to body reworks, we have the skills and the equipment to get it done right!
We are particularly proud of our huge computer-controlled painting bay. Which is capable of giving your Kenworth truck a brand-new look in record time.
As an added bonus, we offer complimentary truck storage for up to 30 days after completing any work with us. Just come pick it up whenever you like.
Come Visit Coopersburg & Liberty Kenworth
It's no secret why we're trusted by drivers from all over. Come experience our selection and service for yourself!