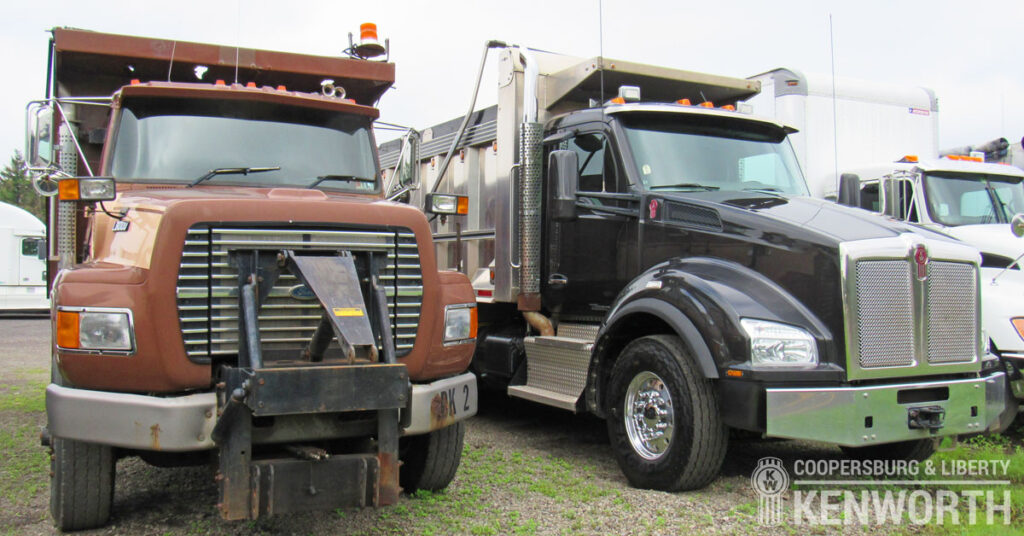 July 15, 2017 – Coopersburg, PA
Few vehicle types are more versatile and useful in a modern working vehicle fleet than dump trucks, and Coopersburg & Liberty Kenworth has a full selection. Whether you're a construction company, fleet manager or owner operator looking for new or used dump trucks for sale, you'll get everything you need at Coopersburg & Liberty Kenworth.
Between their two lots, Coopersburg & Liberty Kenworth offers dozens of options in dump trucks for sale. This includes the latest in 2018 Kenworth dumps, pulled by their superb T880 or W900 chassis, as well as a great selection of used vehicles from brands such as Kenworth, Western Star, Mack, Volvo, Peterbilt, and more. Their used selection also features incredible deals on older models which could be fixed up and still be a huge value over buying new.
Coopersburg & Liberty Kenworth also wants to offer a higher grade of truck-buying experience. Their staff contains long-term experts who have been in the truck industry for decades, and specialize in matching each buyer to the perfect vehicle for their needs. Not all dump trucks are equivalent, and the staff knows it. They listen to every buyer who walks in the door, and ensure they get the right dump truck to fulfill their usage goals.
With so many great deals, and excellent options for trade-in on older equipment, it's no wonder that buyers come from far and wide to visit Coopersburg & Liberty Kenworth.
About Coopersburg & Liberty Kenworth
For over thirty years, Coopersburg & Liberty Kenworth has been providing the best in Kenworth trucks to Pennsylvania and New Jersey, including dump trucks for sale or lease and other specialty vehicles. Coopersburg & Liberty Kenworth has built a reputation across their two huge lots for having great selection, great service, and truly superior on-site amenities, such as a huge parts store and multiple repair bays. The result is a true one-stop-shop for Kenworth trucks that draws in both independent owner-operators as well as fleet managers from several states around.
For more information, contact 1.866.306.5552 (PA) or 1.866.306.5553 (NJ).