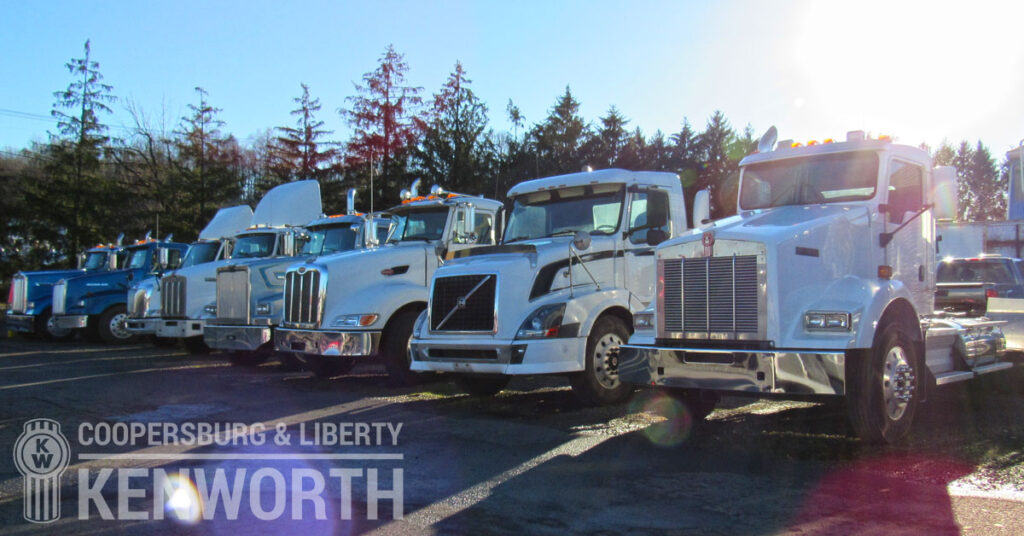 Since the 1980s, Coopersburg & Liberty Kenworth has been dedicated to becoming the East Coast's top provider of great Kenworth vehicles. In that time, our operations have grown constantly, and we're now a fixture for many fleet managers and owner-operators who love Kenworth.
A lot of that comes from our dedication to providing great new & used Kenworth trucks. Rather than specializing in one or the other, we provide both specifically so that we can give our customers the most options possible in vehicles. Whether someone is looking to affordably add several trucks to a fleet, or wants to invest in the latest-and-greatest in home-away-from-home sleepers for their independent operation, Coopersburg & Liberty Kenworth has it all.
4 Reasons to Choose Coopersburg And Liberty for Both New & Used Kenworth Trucks
Unparalleled Selection
Between our two locations, in Pennsylvania and New Jersey, we offer forty acres of trucks to choose from. Also, when it comes to used vehicles, we don't only stock Kenworth. We have a full range of used trucks from all the major brands, including Freightliner, Mack, Volvo, Peterbilt, and more.
Great Trade-In Options
We keep our used lot stocked in one very simple way: Taking trade-ins on your old vehicles. We'll offer great rates on any still-running truck from any major brand, even if you're intending to buy another used truck. There's simply no better way to slash the price of a truck upgrade, while still getting a great vehicle from recent years with low mileage.
Full Customization
Both Coopersburg & Liberty Kenworth locations are truly full-service. Along with our truck lots, we have full body repair and service shops on-site, with room for more than a dozen trucks at any time. These include state-of-the-art computer-controlled paint facilities. Additionally, we also have a parts and upgrades store with more than 10,000 first- and third-party options for making your truck perfect.
Got places to go? We'll store your truck for free for up to 30 days after servicing, until it's convenient to pick it up.
Generous Financing Options
Can't pay in cash? That's no problem! More than 70% of our customers take advantage of our financing plans. With credit approval and a down payment, you can drive off with a new truck on the same day.
Coopersburg & Liberty Kenworth simply has more to offer. Visit us to see our full stock of new & used Kenworth trucks!