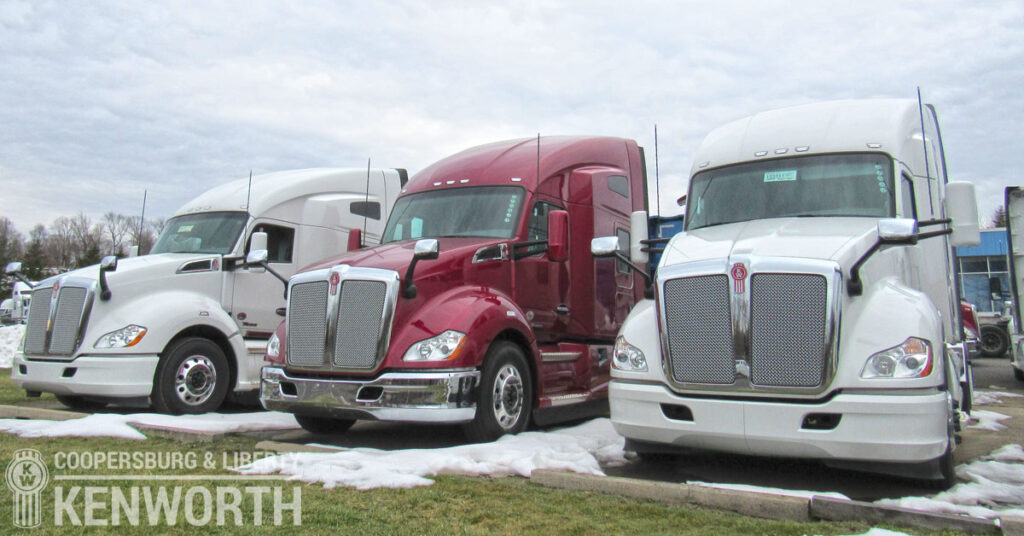 The Kenworth T680 truck is already one of the most popular trucks throughout the northeast. Now, a new variation makes it even more attractive. Particularly to those who are interested due to its lightweight fuel-efficient design.
Going forward, the Kenworth T680, as well as the T880, can be ordered with Dana Spicer D-Series steer axles for air disc brake systems. This will bring significant benefits over previous axle designs. This new refinement to Kenworth's designs helps emphasize Kenworth's commitment to continually improving the quality of their trucks and pushing the limits of lightweight, eco-friendly designs.
Kenworth T680 Truck is Now Include Improved Axles
What benefits do the new Spicer D-Series steer axles provide?
Lighter-weight design
One of the key design elements of the T680 is that it's built with components which are as lightweight as possible, without compromising strength. Compared to alternative axles in use, the D-Series will cut between 35 and 76 pounds off build weights, while still supporting gross axle weight ratings from 10,000 to 13,200 pounds.
Integral air disc brake knuckle
One of the key refinements in the D-Series axle is its use of an all-in-one air disc brake knuckle, which eliminates the need for a separate torque plate and fasteners. This streamlined design is one of the key ways weight is reduced. It also makes for easier assembly and disassembly of the axle and brake system.
A kingpin with a 15% larger brushing area
The new D-Series has superior durability thanks to its larger two-draw key kingpin. While the larger brushing area spreads out wear on the tires. This means less tire wear when braking, and less need for wheel maintenance over time.
Patented grease purge valve
The D-Series also incorporates a tie rod end with a sealed boot and grease purge valve. This makes it easier to keep contaminants out of the axle. It also further increasing its useful lifespan and reducing the need for maintenance.
Kenworth, Does It Again
These new refinements to Kenworth T680 may be incremental, but that's how all advances in truck design are made. Kenworth isn't content with the T680 already being the most cost-effective Class 8 truck on the market. They're consistently looking for ways to push the weight down, minimize maintenance further, and add even more value to this revolutionary truck.
If you're looking for Kenworth T680 trucks for sale, come to Coopersburg & Liberty Kenworth. We're one of the most-trusted Kenworth dealers in the Northeast, with a vast selection of new and used trucks to choose from.