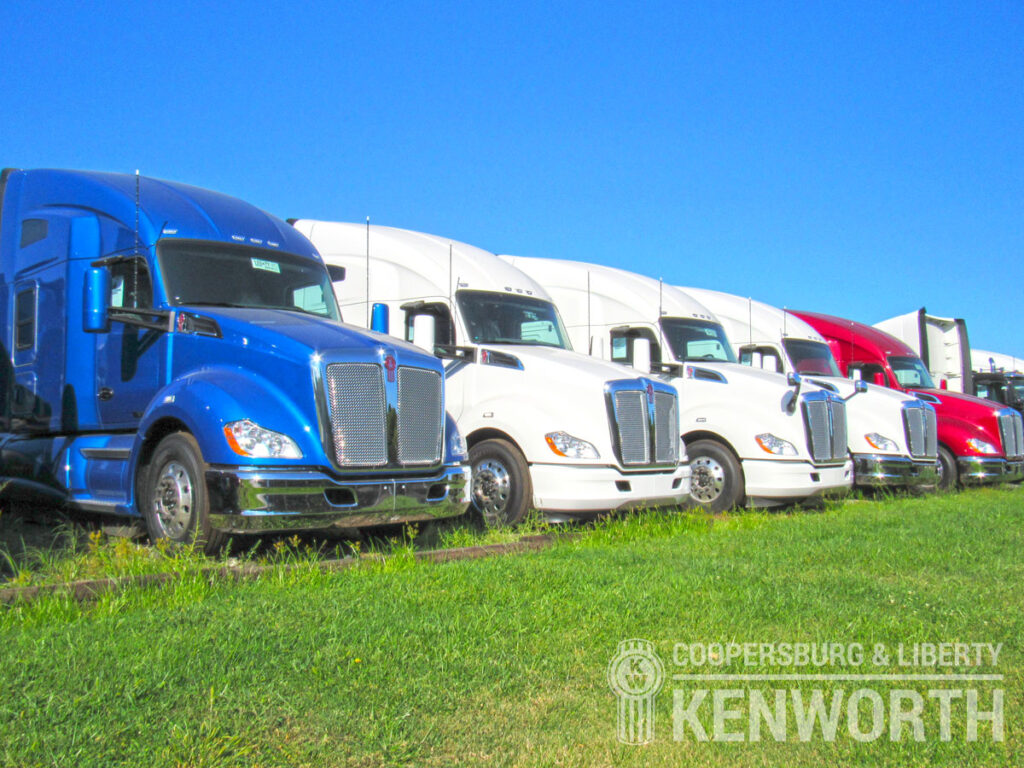 Whether youre buying new or pre-owned trucks, there's no doubt that adding more heavy vehicles to your fleet is a major investment. However, some investments are going to be better than others. After all, the total cost of ownership (TCO) of a heavy vehicle goes far beyond its initial cost. It covers areas such as servicing and fuel efficiency.
That's why the T680 Kenworth has been such a revolutionary and hugely popular addition to the Kenworth lineup. It's by far the most aerodynamic and cost-efficient Class 8 truck on the road. One which can drastically improve gas mileage and reduce other operating costs on every journey.
The T680 Kenworth Saves Money: The Lowest-TCO Truck You Might Ever Own
Extreme Aerodynamics
When it comes to wind-resistance, there's simply no competition to the T680. Every inch of it has been streamlined to reduce wind resistance whenever possible, greatly reducing drag during high-speed hauls. In the new 2017 model, even the side panels in front of the wheels have been redesigned to encourage air to flow around the wheels, rather than into the wheel wells.
The result is a truck which can consistently get at least 10 percent better gas mileage than any other vehicle in its class.
Multiple Cab Options
Few truck brands offer more options in cabs than the Kenworth T680. Their innovative mid-sized, mid-roof options keep the height low and cut hundreds of pounds off the standard size of a sleeper cab, allowing for long hauls that don't cut into your aggregate tonnage. That's more materials delivered, and bigger paydays on long drives.
Low-Weight, High-Powered Engine
Don't think that "great MPG" means you're losing power. The T680 can utilize either a PACCAR MX-11 or MX-13 engine, with a maximum horsepower of 500 with 1,850 foot-pounds of torque. Yet, the engines' compacted graphite iron construction cuts several hundred pounds off their weight without impacting their responsiveness.
An Onboard Computer Co-Pilot
For further savings, the onboard computer on the T680 Kenworth monitors many aspects of the truck's minute-by-minute performance, including aspects such as tire pressure and braking habits. It can give the driver consistent feedback on their performance, while making suggestions to cut costs further. Additionally, it utilizes an innovative GPS-aided cruise control system that uses predictive algorithms to minimize gas use while on cruise.
Shop Kenworth Today!
All this adds up to a truck like no other, and Coopersburg & Liberty Kenworth is proud to carry a wide range of Kenworth trucks. The T680 Kenworth has been built from the ground up to save you money while increasing profits wherever possible. There's a reason it's been a multiple truck-of-the-year winner, and has quickly become one of the most popular options in the Kenworth lineup.
To learn more, please contact Coopersburg & Liberty Kenworth today!