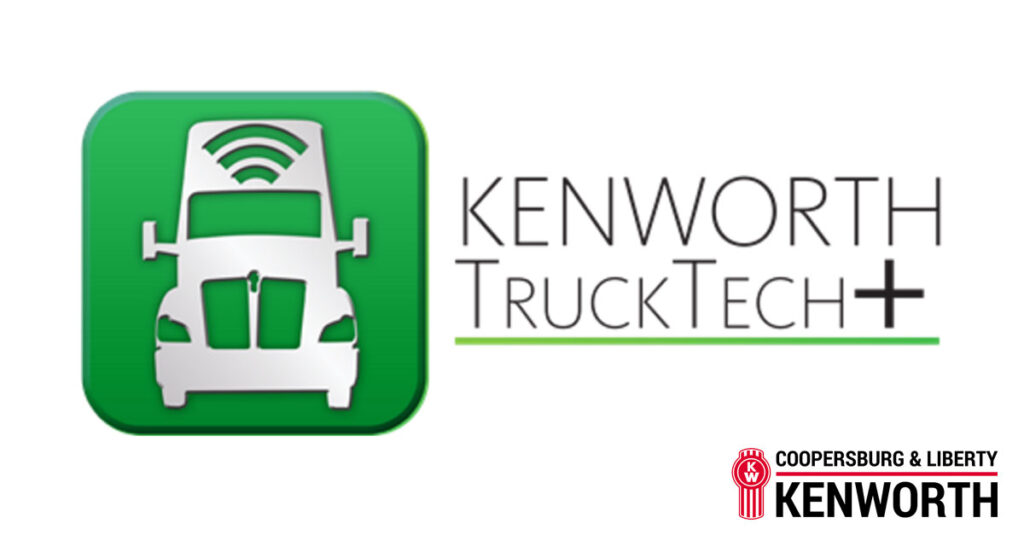 Coopersburg & Liberty Kenworth has been offering trucks for sale for decades. Part of the reason we've stuck with Kenworth for all this time is their dedication to innovation. They aren't just "The World's Best" trucks, they're committed to improving the functionality of their trucks beyond matters of mechanical design.
One of the best recent examples of this is the Kenworth TruckTech+ Remote Diagnostics technology systems. It's a smart computer system designed to help identify performance and mechanical issues on the road and speed the process of having them fixed. Best of all, it comes standard on all new Kenworth Class 8 trucks!
How TruckTech+ Remote Diagnostics Enhances Class 8 Kenworth Trucks
The entire time a Kenworth truck is on the road, the TruckTech+ computer systems onboard are continually monitoring a wide range of factors. Engine performance, MPG, tire pressure, brake response, and much more. These monitors are tied into systems that know what the baseline performance should be, and is looking for any dips in that performance that fall outside normal parameters.
Should the computers detect a failure or other potential issue, several things happen nearly at once. It alerts the driver via the dashboard. It also utilizes a remote connection to notify both the driver's designated fleet manager, as well as a designated Kenworth dealership. The manager can look over the diagnostics and consult with the dealership, then issue directions to the driver as to whether the problem is severe enough to warrant a stop for repairs.
If the truck does need immediate servicing, TruckTech+ continues to be of service. Since it's already provided all of the truck's relevant information and diagnostics to the repair center, they're going to know exactly what to expect. In many cases, they will have already diagnosed the problem and have everything in-hand, ready to tackle the repair job.
According to Kenworth's own internal studies, 80% of the time wasted at service centers is due to miscommunications. TruckTech+ effectively eliminates such issues. Assuming the dealership is free to get to work immediately, repairs take the absolute bare minimum amount of time.
That could make the difference between an on-time delivery, and steep penalties! And it's just another reason Kenworth is "The World's Best."
A Full Range of Kenworth Trucks for Sale at Coopersburg & Liberty Kenworth
Between our two lots, we feature over 40 acres of trucks, including brand-new Kenworth trucks,. Along with used vehicles and an extensive selection of parts and accessories. Need upgrades? Our massive repair bays stand by to make your customization dreams a reality.
Come by either of our locations and experience Coopersburg & Liberty Kenworth service for yourself!