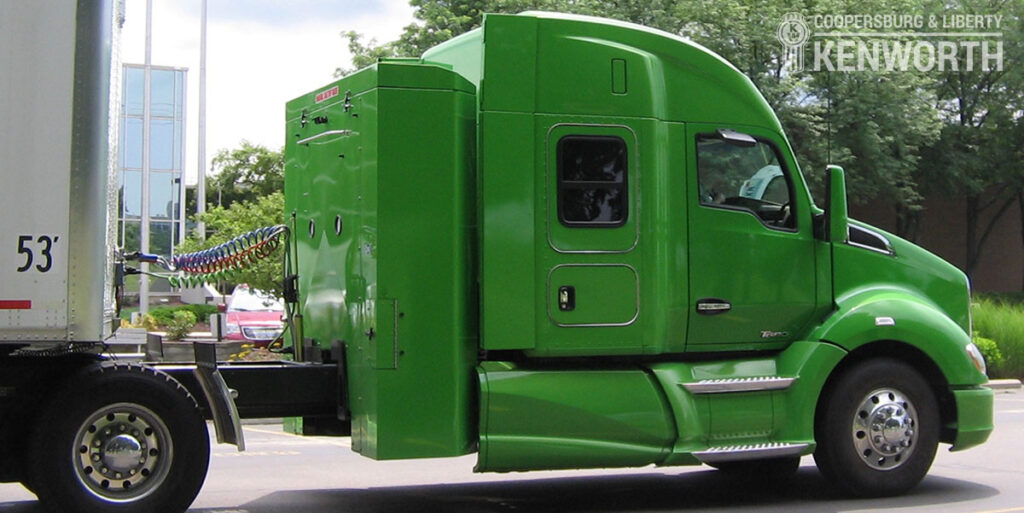 It's well-known that Kenworth T680 trucks are the most aerodynamic and fuel-efficient Class 8 trucks on the road today. Every month, more fleet operators are discovering that an investment into T680s leads directly to lowered on-the-road operating costs. Likewise, they've been awarded repeatedly for their advancements in fuel-efficient long-haul transportation.
However, Kenworth aren't resting on their laurels. They recently announced new initiatives to make even more fuel-efficient and eco-friendly T680 trucks. These aren't pie-in-the-sky concept vehicles only intended to be shown off at trade shows. They'll be seeing real-world road testing within a year, and could potentially be hitting dealerships as early as 2018.
In a few years, the Kenworth T680 trucks in New York, and around the country, could represent a true paradigm shift in cost-effective, responsible trucking.
A Quick Look at Kenworth's New Energy-Efficient T680s
What does Kenworth have in store? How about hydrogen fuel cells?
That's right, hydrogen fuel cells aren't science fiction any more. Right now, thanks to grants from the state of California, Kenworth is building a T680 that uses a combination of fuel cells and batteries to create a true

zero emissions truck.

Literally all that would be coming out of the stacks is water vapor! A dual-rotor electric motor would be driving a four-speed automatic transmission, giving it the same power needed of a Class-8 but in a truly eco-friendly way.

While it's entirely possible that hydrogen-based fuel technology may take a little more time to integrate than Kenworth hopes, there's another much more well-known technology also undergoing testing: electric hybrids powered by natural gas.

Natural gas is much more environmentally-friendly than gasoline, plus we have huge reserves of it here in North America. A company embracing this vehicle would see greatly reduced fuel costs, while also greatly reducing emissions as well. Plus, in both cases, the onboard fuel tanks would be large enough for a full day's run, just like with diesel engines.
It's an exciting time for truck technology, and we'll be following these initiatives closely.
Get the Best Kenworth T680 Trucks in New York From Coopersburg & Liberty Kenworth
We always have the latest and greatest Kenworth tech here at Coopersburg & Liberty Kenworth. These concept vehicles might still be a couple years away, but in the meantime, come visit our two locations to see great deals on today's top fuel efficient T680's!