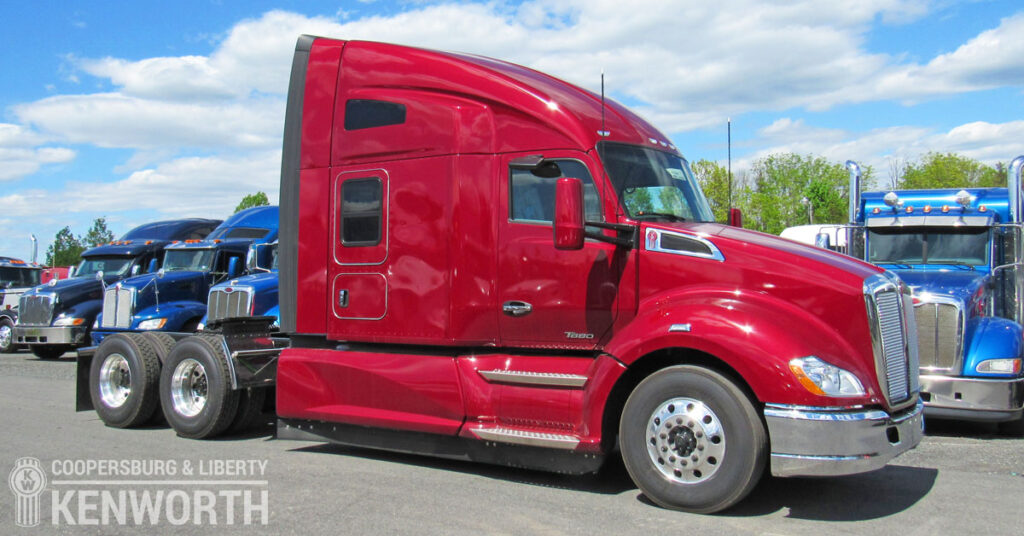 The T680 Kenworth truck is legendary in New Jersey for being one of the most fuel-efficient working vehicles you could purchase. Straight off the lot, it has a body which has been computer-designed for maximum aerodynamics and internal components chosen for their low weight.
However, there are still more ways which you can maximize your fuel efficiency. Smart purchases, smart driving, and making use of its advanced features can all significantly improve its value even further.
Four Ways To Maximize Your Fuel Efficiency
1. Get a smaller sleeper cab
While it's possible to get full-sized sleepers for a T680 Kenworth, those are more for owner-operators. One unique aspect off the T680 is that there's an option for a 40″ sleeper cab. It still provides room to live and sleep, but at a substantially lower weight and height than full-sized sleepers. That translates to better mileage on every haul.
2. Utilize the smart cruise control.
Cruise on the T680 takes smart systems to a new level, particularly its predictive cruise and neutral coast systems. The onboard computer, paired with a GPS, is aware of the landscape and will adjust engine usage to compensate, just like a smart human driver would.
3. Listen to the SmartTech+ system.
SmartTech+ is a revolutionary system for monitoring the state of a truck's operation and notifying both the driver and their fleet manager at home of any problems. Instead of a generic "check engine" light, which often goes ignored, despite legitimate problems, you're always fully informed about any maintenance issues. That means you can make intelligent decisions about whether the truck stays on the road, keeping fuel efficiency high, despite engine problems.
4. Make use of the driver feedback system.
If all that wasn't enough, the T680 also keeps tabs on the driver and lets them know about their performance. The in-dash screen will frequently pop up, notifying them of opportunities to further improve gas mileage or to improve their overall driving habits. It can even incorporate video game-style "achievements" to further incentivize good driving. With the driver feedback system, it's like your drivers have a co-driver constantly encouraging them to minimize on-road costs.
Coopersburg & Liberty Kenworth Have Great Deals on T680 Kenworth Trucks
Whether you're looking to buy new or used, contact us today to find great deals on a T680!