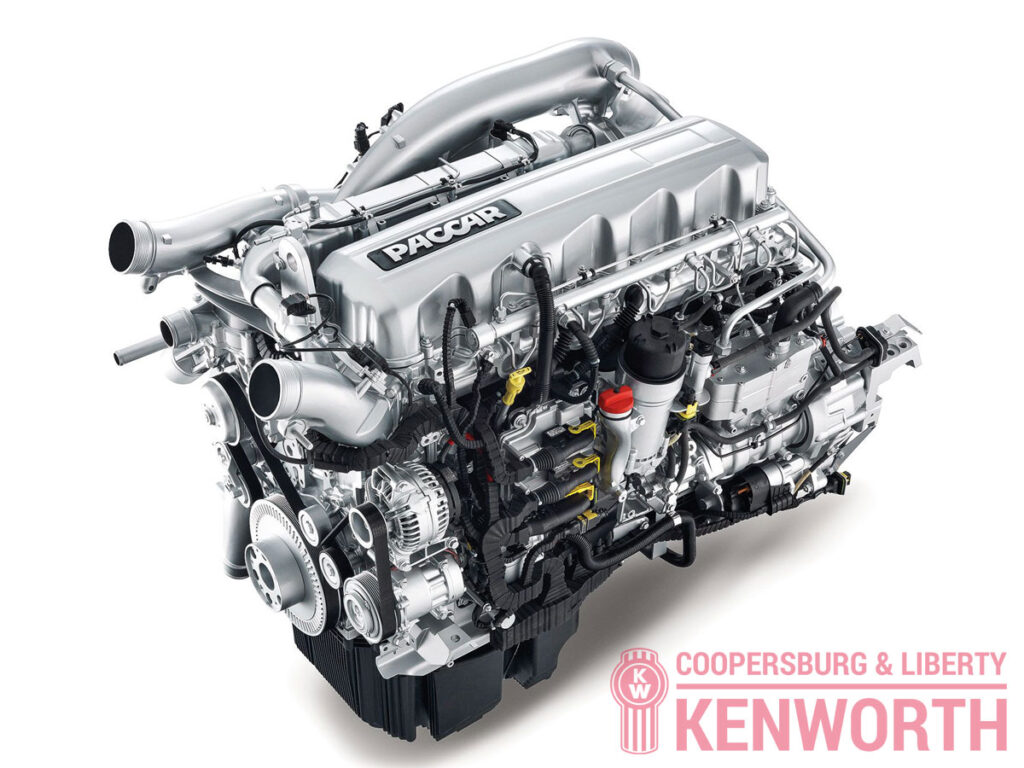 T680 Kenworth Trucks are packed full of technological innovations designed to make them both one of the most low-cost and easiest-to-drive Class 8 trucks on the road. These multiple Truck-of-the-Year winners are renowned for their flexibility and their true best in class fuel efficiency.
Much of that is thanks to the amazing PACCAR engines which come standard in every T680 Kenworth. These top-line engines utilize the latest in design technology to bring the most possible power to T680 Kenworth trucks, while keeping weight low and operations simple.
The T680 can be outfitted with a PACCAR MX-11 to keep costs down, or for less power-intensive jobs, but to get the most from your T680, you need the PACCAR MX-13.
Meet The PACCAR MX-13: The Powerhouse Behind T680 Kenworth Trucks
MX-13 engines are available in a wide variety of horsepower and torque options, ready to fit your needs. At the low end, they start at a still-impressive 380HP and 1,450 LB-FT of torque. However, for jobs that need all the muscle you can bring, they can scale up to a full maximum 500HP and 1,850 peak torque.
With that power, even the heaviest jobs are a piece of cake.
However, you're not giving uphaving to add weight to enjoy that power. Every PACCAR MX-13 is built from compacted graphite iron. This substance brings all the strength of heavy-duty iron, but at a far lower weight. The MX-13 shaves hundreds of pounds off comparable engines, and that means more weight left for your loads.
The MX-13 is also built for great fuel economy and low emissions. They utilize high-pressure fuel injection at 36,000 PSI to squeeze out more miles per gallon, and can be linked to sophisticated computer monitoring systems which encourage smart driving. They're optimized at the component level, and include an integrated engine brake, to lower fuel use every step of the way.
Plus, for easy serviceability, the MX-13 utilizes an integrated lubrication module. Oil filtration and temperature controls are in a single easily-accessed location. This design also eliminates some of the hoses which could otherwise rupture over time, cutting down on service needs.
It's no wonder the T680 is so well-regarded and so often seen on the road. Few trucks can even come close to matching its fuel efficiency and low TCO over time. To learn more for yourself, please contact Coopersburg & Liberty Kenworth today!