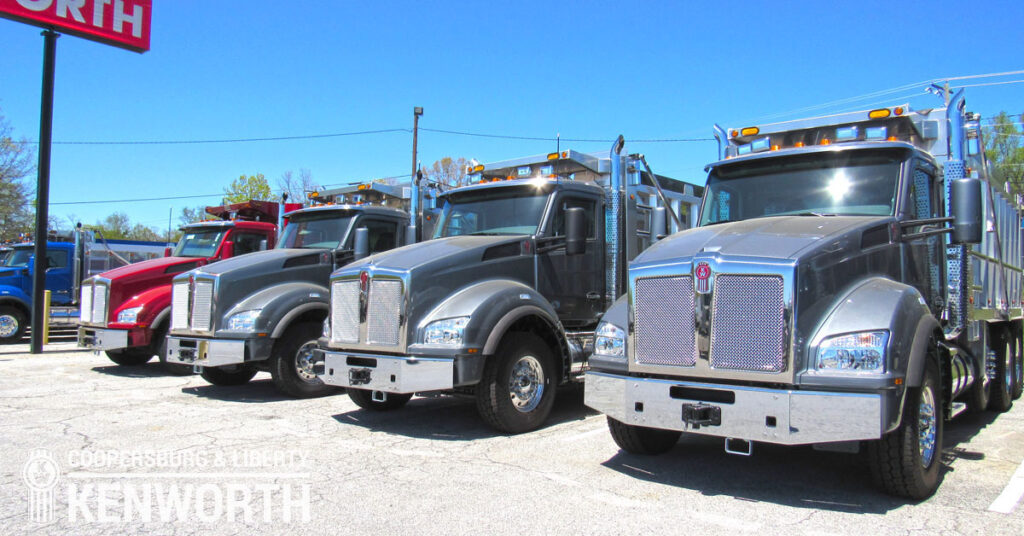 With the spring and summer construction and renovation boom in full swing, there's no better time to start considering dump trucks for sale in PA.
Dump trucks are among the most versatile working vehicles you could add to your fleet. There's usually no better option for hauling basic materials to or from work sites. Particularly when you need to be able to offload it quickly to go pick up more. Their utility value only goes up in the summer. Just a few of the uses include:
Extra Waste Disposal for Tourist Cities
If your area is a tourist magnet during the summer, you undoubtedly know that extra tourists generate extra trash. Adding an extra dump truck or two to your fleet can be the perfect way to ensure you can meet the extra demand. While also helping keep your city or attraction clean and attractive to visitors.
Landscaping Waste Disposal
Summer is one of the most popular times for both residential and commercial properties to see major changes made to their landscaping. Usually, that means creating plenty of waste that needs to be hauled away. If waste or debris disposal is causing a bottleneck for your landscaping operation, the solution is to find some dump trucks for sale in PA.
Paving Work
Even if you (or a contractor) have the facilities to recycle pavement, any re-paving job is going to generate tons and tons of stone, along with other ground waste, which must be continuously removed from the site to make room for the work being done. This could be particularly important for major municipal road improvement efforts which must be completed before fall/winter cold temperatures halt work for the year.
Turn to Coopersburg & Liberty Kenworth for Great Deals on Dump Trucks for Sale In PA
Coopersburg & Liberty Kenworth is one of the most-trusted sources for working vehicles in the US northeast, attracting visitors from Pennsylvania, New York, New Jersey, and D.C. We carry a large selection of new Kenworth dump truck models – including the powerhouse Kenworth T880.
We also keep an extensive selection of used dump trucks for sale in PA from all major brands! Stock changes frequently, but expect to see names like Ford, Mack, Sterling, Peterbilt, and Volvo. We have dump trucks to suit every need and budget.