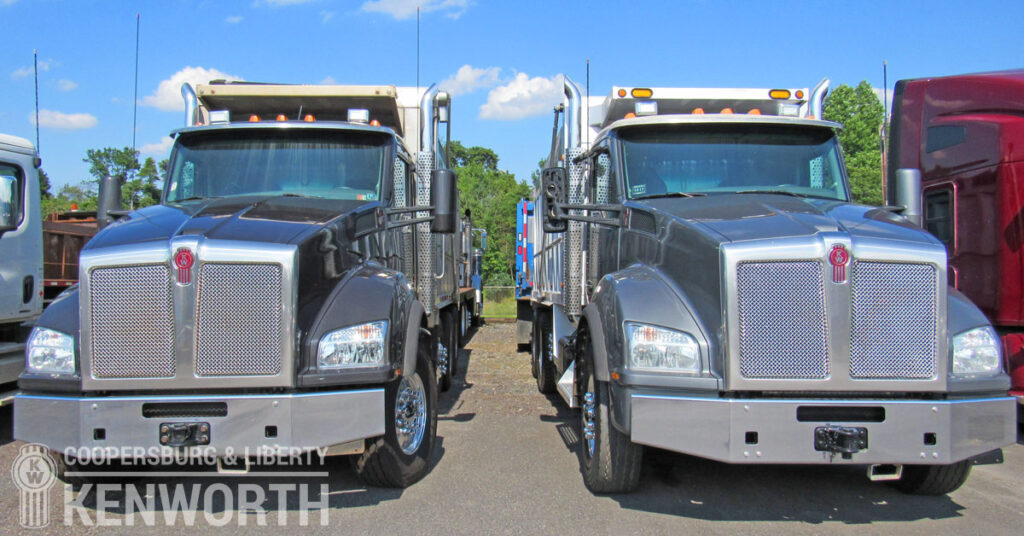 Buying a used dump truck is like an extreme version of buying a used vehicle. There's so much to look into and to consider with a dump truck over a regular work truck. However, when you find the right used dump truck, it gives you access to a quality vehicle that saves you money over the price of a new dump truck. With Coopersburg & Liberty Kenworth you'll find many Kenworth dump trucks for sale, you just need to know what to look for. Here are five things to consider when buying a used dump truck.
Look Over Cosmetics of Body
Some scratching and general wear will likely be present in a used dump truck. However, it's important to look over the body for significant cracks, major dents or rust. All of these are issues that may end up spreading. Additionally, investigate the tires.
Inspect the Axle, Frame, and Rails
After looking at the exterior of the vehicle, it's time to really get down into the nitty-gritty. It's important to look at the frame to make sure there isn't any damage or bending going on. The axle is important, as it helps spread the weight of the truck and the load, so this needs to be in solid condition as well.
It's important to make sure everything inside the cab operates correctly. Problems with odometer readings or other gauges can range from minor issues to major (expensive to fix) problems.
Without functioning hydraulics, the dump truck is just a super-sized work truck. It's critical for the hydraulics to function correctly.
It's best to have a qualified mechanic look over the heavy-duty engine and tranny to make sure they are in full working order.
Shop Kenworth Dump Trucks for Sale Today
At Coopersburg & Liberty Kenworth, you'll find a wide selection of not only new and used trucks, but trailers, pots, and servicing. So, if you have any further questions regarding Kenworth dump trucks for sale, are interested in services offered or simply want to stop by and look over the current selection of vehicles, feel free to visit the lot or contact Coopersburg & Liberty Kenworth at your earliest convenience.