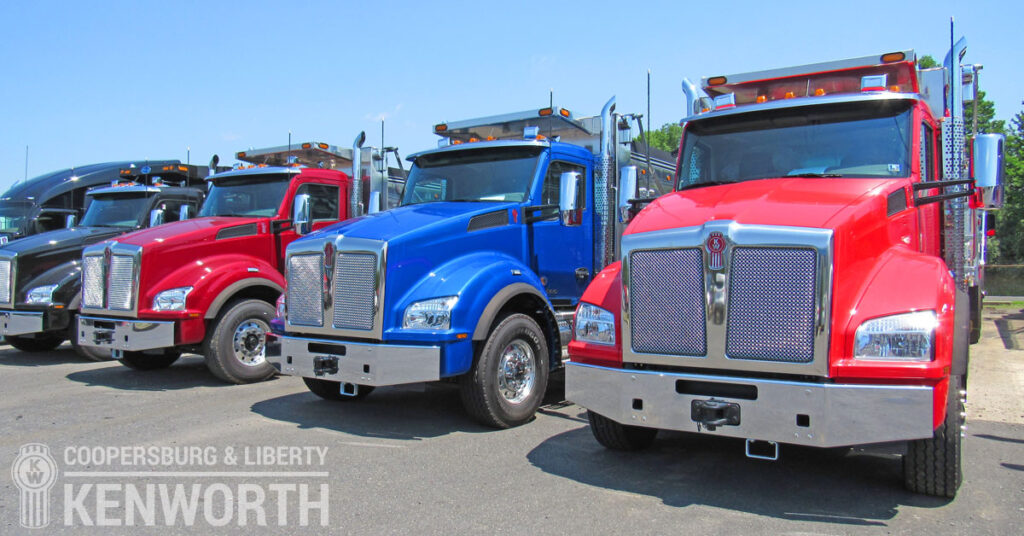 Your business relies on dump trucks for ensuring materials make their way to and from the work site effectively over the long-term. Maybe you'll require particular types of dump trucks when you have challenging terrain to overcome and for placing materials at the site. It's the reason that so many construction company leaders are now turning to our team at Coopersburg & Liberty Kenworth for guidance on choosing the correct dump trucks for sale. In this latest post, we'll offer 3 tips for the selection process.
3 Tips for Selecting the Latest Dump Truck
1. Consider Engine Size
One of the first and perhaps most important considerations when evaluating any dump truck for sale is the engine size. Buying more horsepower than you might require on the road can be a waste of money. Make sure that you consider your ongoing performance needs and determine if the engine size can be balanced between the total price and system capacity. The extra horsepower of the vehicle will come in handy on challenging terrain but for flat job sites you may only require a smaller engine and vehicle. Work with a local specialist to analyze the leading dump trucks for sale and their engines.
2. Review Manual Vehicles
While automatic dump trucks will clearly offer a benefit in terms of improving driver performance and limiting fatigue, the manual vehicle might be the ideal option for companies operating on challenging terrain. The latest Kenworth dump trucks for sale include 18-speed manual transmissions that allow for safe travel across difficult terrains that other vehicles simply couldn't support.
3. Evaluate Hauling Challenges
The weight of the load on the vehicle is another of the more important considerations. Make sure you review the state weight limits on local and state roads and determine whether the haul size and the size of the truck can be balanced to manage weight restrictions. Some vehicles require a larger axle to transfer any additional weight from front to back through effective axle positioning. Consider balancing requirements and review the weight of vehicles in addition to hauls when choosing dump trucks.
Our experts are here to guide you on the benefits of the leading Coopersburg & Liberty Kenworth dump trucks for sale! To learn more on your options, call us today!