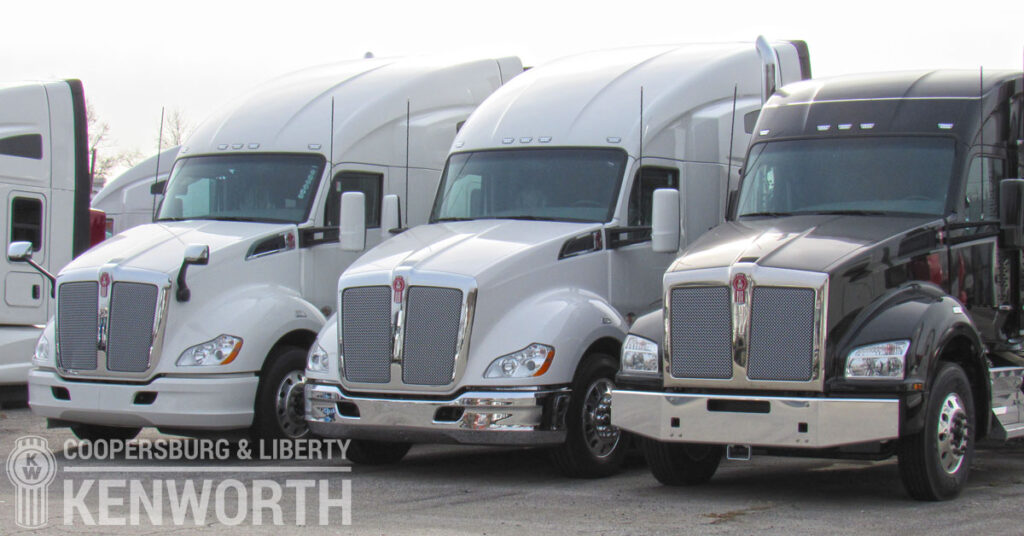 Coopersburg, PA – June 4, 2016 – Buying a new rig or upgrading a large existing fleet can often be a complicated and expensive endeavour.  Now, Coopersburg & Liberty Kenworth -one of the East Coast's top Kenworth dealers- are making it a little more affordable.  Anytime you buy a truck from Coopersburg & Liberty Kenworth, the Federal Excise Tax on new truck sales will be covered by the dealership, saving buyers thousands of dollars on every purchase.
The Federal Excise Tax (FET) is applied to new sales of trucks, trailers, semi-trailer chassis, and tractors weighing more than 33,000 pounds, and is usually 12 percent of the sale price.  With the dealership now swallowing that tax themselves, buyers can get a whole lot more for their money.
Coopersburg & Liberty Kenworth proudly maintains two full-sized truck lots in Pennsylvania and New Jersey, with a full range of new and used vehicles at both.  On any given day, hundreds of trucks, ranging from long-haul sleepers, to tanker trucks, to municipal service vehicles are available, at some of the most competitive prices on the East Coast.  No matter what sort of heavy-duty truck an operation needs, Coopersburg & Liberty Kenworth will have it.
With more than ten acres of trucks to explore at either location, Coopersburg & Liberty Kenworth is a true one-stop-shop for truckers and fleet managers.  They also have a large selection of parts, making them a great option for repairs and upgrades.
About Coopersburg & Liberty Kenworth
Offering the best deals on "The World's Best" trucks, Coopersburg & Liberty Kenworth serves both Pennsylvania and New Jersey with their two massive truck lots, with a full selection of Kenworth trucks for sale.  With a full range of both new and used trucks, as well as their own service center, Coopersburg & Liberty Kenworth has become a favorite of both independent operators and large organizations with significant fleets.  Coopersburg & Liberty Kenworth strives to exceed their customers' expectations at every turn.
For more information, please visit https://www.coopskw.com/ or contact 1-888-453-7952 (PA) or 1-888-453-7953 (NJ).