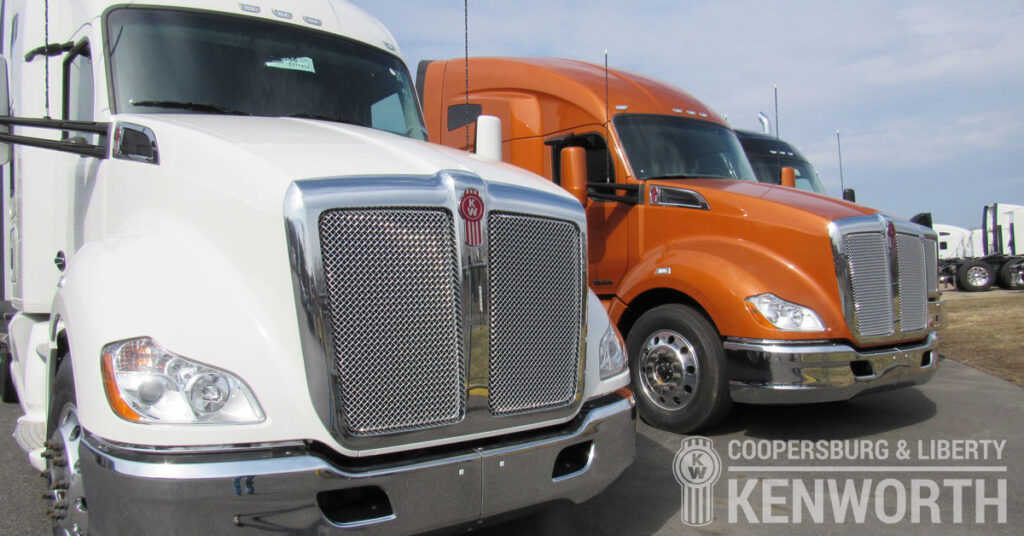 The new Kenworth 2018 models have been announced and are rolling out to dealerships around Washington, DC and throughout the Northeast. While it's great to have the latest and greatest truck, this also means it's the perfect time to invest in the remaining stock of 2017 Kenworth T680 trucks for sale around the area!
Here at Coopersburg & Liberty Kenworth, it's time to start clearing out our remaining 2017 models, so you can get great prices on Kenworth T680 trucks for sale, as well as T880s, W900s, and all the other classic Kenworth models which drivers have relied upon year after year.
Why It's Time to Visit Coopersburg & Liberty Kenworth If You're Looking for Kenworth T680 Trucks for Sale Near Washington, DC
Vast Selection
With two lots totaling 40 acres between them, Coopersburg & Liberty Kenworth features one of the best selections of Kenworth trucks you're likely to find anywhere in the Northeast. Both locations frequently see drivers come from miles away, even neighboring states, specifically because Coopersburg & Liberty Kenworth offers such a wide range of options.
Extensive Upgrade Options
Along with the huge existing selection, Coopersburg & Liberty Kenworth also maintain full parts\accessories stores on-site, as well as a full-service repair and body shop. We're happy to customize your purchase as much as you'd like, from installing minor in-cab options to giving it a brand new custom paint job before it rolls off the lot.
If you're out-of-state or need a little extra time to pick it up, we'll even store your truck for up to 30 days after completing the work, at no extra charge.
Plenty of Used Truck Options Too
Want to invest in The World's Best trucks, without paying a premium? Along with our extensive selection of brand-new 2018 and 2017 Kenworth's, we also stock many pre-owned trucks ranging from barely-used to fixer-uppers. You can get incredible deals on vehicles that still have plenty of years and miles left.
Even better, we take trade-ins on any still-running truck, regardless of make or model. If it's time for an upgrade, you can significantly cut your costs even further.
Take the Time to Visit Coopersburg & Liberty Kenworth
If you're looking for Kenworth T680 trucks for sale near Washington, DC, it's worth the drive to Coopersburg & Liberty Kenworth. Our selection and our thirty-year history of excellence can't be matched!