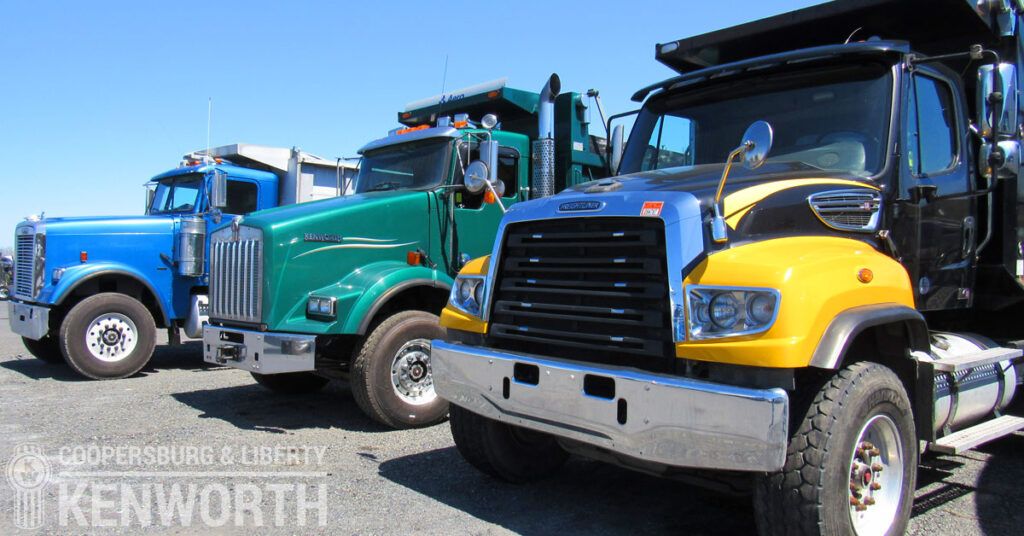 "Do I need dump truck insurance?" If you're even asking the question, the answer is probably "Yes." Dump trucks get their own special insurance policies and are often not covered by more generalized policies.
Since we want to see every new and used dump truck we sell stay on the road for many years to come, here are some important things to know about dump truck insurance.
Answering Your Frequently-Asked Questions About Dump Truck Insurance
1. Who needs dump truck insurance?
Broadly speaking, this includes:
Independent owner-operators with their own truck
Contracted independent dump truck drivers hired to run others' trucks
Businesses with vehicle fleets that include one or more dump trucks
Basically, if you own or operate a dump truck, you probably need insurance.
2. What types of dump truck policies exist?
Insurance for dump trucks is structured much like insurance for any other vehicle, with all the same "standard" types of coverage, plus a couple dump truck specific polices. These include:
Liability: As with civilian vehicles, every state will – at a minimum – require liability insurance that covers both bodily injury and property damage. Without this, it's guaranteed the dump truck isn't street-legal.
Physical coverage: Again, like other vehicles, you have your choice of either collision-specific coverage to protect your investment or comprehensive coverage that also includes damage from factors like the weather.
Non-trucking coverage: Basically, this covers you when you're not on a job, such as owner-operators driving their truck home.
Cargo insurance: While usually not required, and sometimes not really needed, it's often a good idea to get a separate short-term policy protecting the cargo against damage.
3. How do I get insurance for my dump truck?
Fortunately, this is easy, because just about any major insurance company providing commercial vehicle insurance will have policies for dump trucks. As with most forms of motor insurance, costs and ease of acquisition will depend on your level of driving experience and your past driving history.
This can be a great way for independent drivers to set themselves apart from the competition. If your insurance rates are low due to safe driving, that's a cost-savings you can pass on to your customers.
We carry a wide range of both new and used dump trucks, and we'll even help with the paperwork. Visit us to learn more!