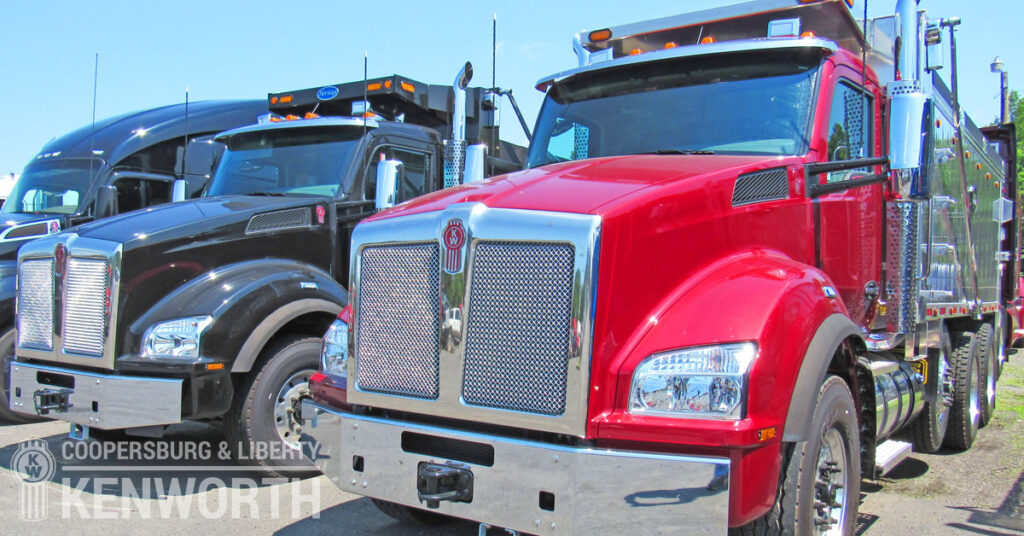 For decades, Kenworth has been recognized as one of the top brands in trucks on the road in America. Whether we're talking about Kenworth tri-axle dump trucks for sale, or highly-aerodynamic Kenworth T680s, or even iconic W900s on sale, Kenworth is one of the most beloved brands of working vehicle.
It's no mystery why, either. We chose to specialize in Kenworth a long time ago at Coopersburg & Liberty Kenworth, when we opened our first lot outside Philadelphia. We knew it would be a great investment, just as Kenworth's are great investments for both drivers and fleet managers.
Three Reasons Why Kenworth Trucks Have Such Respect
1. Superior Build Quality
Kenworth's are rugged and built to last, period. They don't cut corners on their designs, and they're consistently looking to include ever-better equipment on their vehicles. As a result, Kenworth's also tend to hold onto their value much better than other brands. There's a thriving market in used Kenworth's specifically because buyers know that even if a Kenworth has a few years on it, it'll still be ready for plenty more action before it needs to be retired.
2. Technological Revolutions
Kenworth does an excellent job balancing the look and feel of classic vehicles with the latest in modern technology. Their onboard computer systems and communications setups are second-to-none, enhancing the driver experience to create safer driving conditions, and lower day-to-day costs. High-tech works to your benefit, with Kenworth.
3. A Focus on Fuel Efficiency
Gas costs are a major concern for a lot of fleet managers, since heavy trucks are not cheap to operate. Not to mention the problem of our world's declining gasoline reserves. However, Kenworth has been focusing on delivering better fuel efficiency for years.
Their T680 line of vehicles is specifically designed to be as aerodynamic as possible, potentially lowering per-mile costs by as much as 10%! And many of their other top-line vehicles include plenty of computer controls that reduce gasoline use, while encouraging smarter driving.
Kenworth Tri-Axle Dump Trucks for Sale
Right now, we've got an excess of dump trucks here at Coopersburg & Liberty – and that could mean great deals for upgrading your vehicle fleet! See for yourself why Kenworth's are so beloved by adding some tri-axle dumpers for sale to your garage. Come visit us to make it happen!