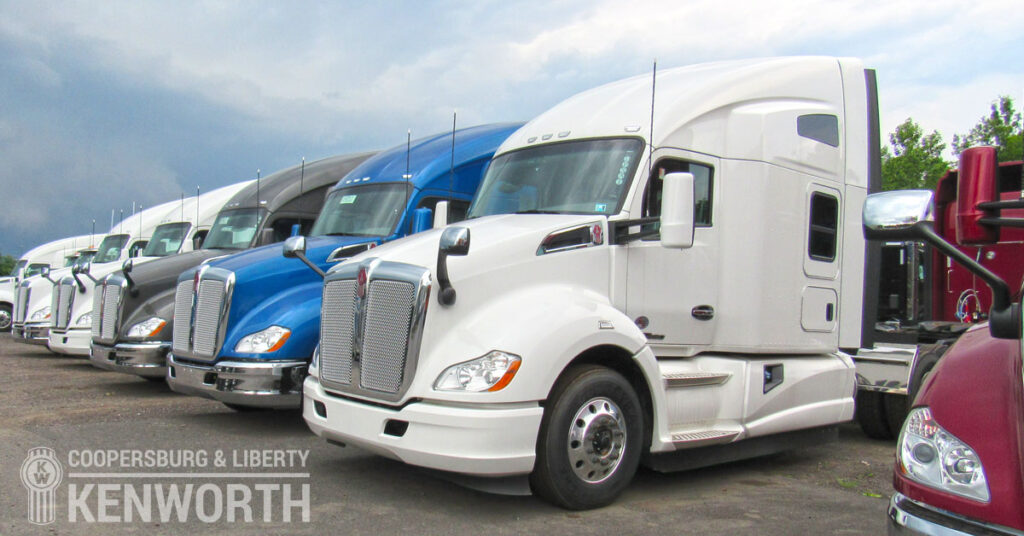 Just about everyone knows that the amazing T680 Kenworth is the most fuel-efficient option on the road. All one has to do is look at it to see just how streamlined and aerodynamic it is – and that's just the exterior. No truck on the road has the look of the T680.
Every inch of the truck was engineered for maximum efficiency, from the exterior styling, to the [strong but] lightweight materials utilized in construction, which keep weight to a minimum. Kenworth even offers a wide variety of cab types, including ones designed specifically to maximize useful space -including living space- while minimizing size and weight.
However, what's less well-known is how much work Kenworth has put into the onboard computer systems to further enhance its performance. The T680 Kenworth is truly engineered both inside and out to minimize your on-the-road expenditures in every possible way.
Under The Dash: More Ways the T680 Kenworth Saves Money
Smart Computer Monitoring
There are few areas of the truck which aren't under constant supervision from the onboard computers. From fuel usage, to driver braking habits, to tire pressure, the computer is consistently watching over the truck and ensuring everything is running correctly. If there are problems, it instantly alerts the driver.
Predictive Cruise Control
Drivers love cruise control, since it greatly simplifies long hauls – but their bosses often hate it, because cruise control tends to eat extra gas. However, that's not true with the T680. Its predictive cruise control utilizes a combination of GPS monitoring and 3D topographic mapping to automatically adjust speed and gas usage according to the landscape.
It's a cruise control system which can potentially be more efficient than a human driver, especially in hilly areas!
Driver Performance Assistant
What if your driver could always have a co-driver onboard, keeping an eye on their driving habits and reminding them when they could be saving money with slight changes to their driving? With the T680, this can be a reality. Every Kenworth with a PACCAR MX-13 engine comes with a Performance Assistant as a standard option, popping up driving hints while they're on the road and consistently encouraging them to improve their driving habits.
There truly is no other option in heavy-duty trucks matching the Kenworth T680 in across-the-board performance. At Coopersburg & Liberty Kenworth, you can find the T680, and many other truck models and makes.
For more information, see our online T680 brochure, or just contact us directly with your questions!