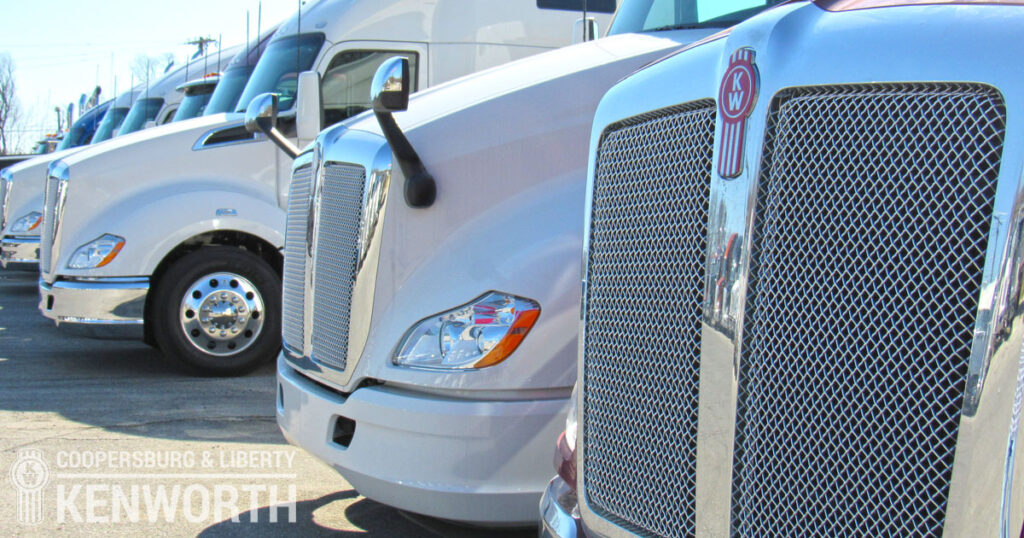 There are plenty of reasons that Kenworth is called "The World's Best." The vast number of customization options are a big part of that. Kenworth understands there's no such thing as a one-size-fits-all truck. We thought we should explore the various T680 cab style differences.
The widely popular 2013 Commercial Truck of the Year, the T680 Kenworth, is a great example of this. Depending on your planned usage, you have your choice of five separate cab types. No matter what variation on the T680 Kenworth you choose, you're getting the most aerodynamic and fuel-efficient Class-8 truck on the market.
Let's take a look at your options.
T680 Cab Style Options
Day Cab
Is your T680 only going to be used for short runs around town or the neighboring areas? There's no need to add any additional bulk to your design. The T680 day cab offers minimal extra space, but still provides a superbly comfortable experience for the driver and a passenger. The streamlined low-profile top provides maximum fuel savings, pushing weight to a bare minimum to increase your overall loads.
40″ Flat-Top Sleeper
A great compromise between utility and convenience, the 40″ Sleeper is the newest cab option available in a T680. The flat top is no higher than the day cab, and added weight is minimal, while still leaving room for a single-sized bed and 22 cubic feet of storage space. Your drivers won't want to live in this cab, but for the occasional overnight run, it's perfect.
52″ Mid-Roof Sleeper
The 52″ Mid-Roof offers substantially more room for your driver(s) to be comfortable within their truck, while still keeping the profile low and sleek. This model includes a twin-sized bed, and enough room for most people to stand up and stretch comfortably. There's plenty of storage, as well as options such as a flat screen TV stand above the bed for extra relaxation.
76″ Mid-Roof Sleeper
When your drivers are making plenty of long hauls, the 76″ Mid-Roof sleeper is a welcome relief. Drivers get a full living area, complete with table, refrigerator, and optional TV, along with a full-size bed. Yet it still weighs less than the high roof sleeper, for additional carry weight!
76″ High-Roof Sleeper
Perfect for owner-operators and those who expect to spend several days straight in their truck, the 76″ High-Roof truly pampers its drivers. With loads of room to move about, a full size bed, and all the amenities, you'll never pay for a hotel room again.
Coopersburg & Liberty Kenworth has a full line of T680 Kenworth trucks in stock, as well as other models, brands and parts and services. Contact us today for further details!