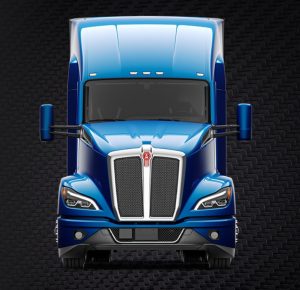 Exterior Upgrades for Maximum Fuel Economy
T680 enthusiasts will certainly not be disappointed with the 2021 Kenworth T680 Next Generation. Maintaining the classic T680 appearance, the newest upgrades are subtle in appearance, but substantial in fuel economy.
Upgraded fairings, vented fenders, low ground clearance, a new aerodynamic bumper, and a narrower hood provide for minimal turbulence. Kenworth is touting a 6% fuel economy increase compared to previous models. That equals money in the bank!
The addition of 28-inch side extender fairings on the back of the sleeper drastically reduces the potential for airflow between the sleeper and the trailer. This creates less opportunity for drag. The chassis and trailer are both accessible, thanks to hinged fairings that can be opened and moved out of the way.
One of many aesthetic improvements to the new T680's are the vertical LED side turn indicators on the back of the fenders. This not only looks sleek but ensures other drivers can see when the truck is turning or switching lanes.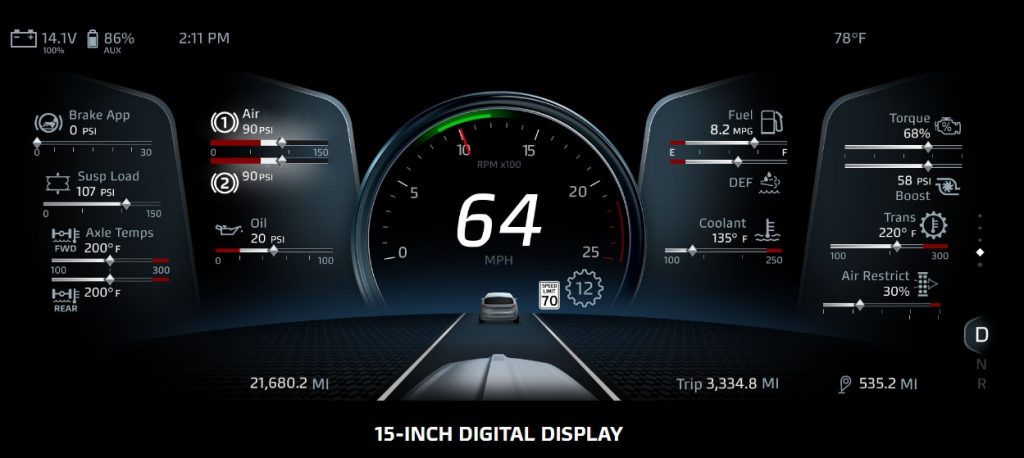 Inside the Kenworth T680 Next Gen
The appearance and comfort of a truck cab is crucial to any driver who spends a lot of time driving. The Kenworth T680 Next Gen comes complete with new colors, trims, and optional premium features. Leather seats and top-quality stitching are available in certain cabs. From the driver's seat, you cannot miss the new high-resolution, 15-inch display featuring customizable gauge views. Accompanied by a new Kenworth Smart Wheel, access to key components such as speedometer, RPM's, and cruise control is at your fingertips!
Are you as excited about the new and improved T680 as we are? Contact us today to speak to a member or our sales team about truck specs and availability.