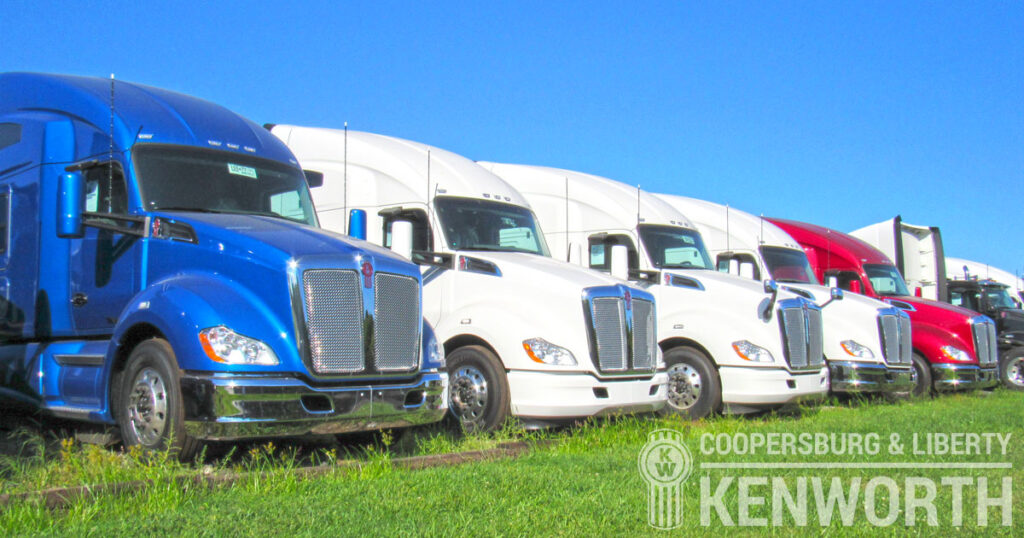 Coopersburg & Liberty Kenworth would like to give owners, operators, and fleet managers a reminder! The new 2017 T680 Kenworth is the best option on the road for reducing operating costs.
The T680 Kenworth series is designed specifically to reduce costs and increase profit margins in as many ways as possible. The result is a truck that lowers day-to-day expenses by 10% or more, while bringing in more profit as well.
The T680 features:
A streamlined, computer-designed body which is by far the most aerodynamic truck on the road. Every inch has been tweaked to reduce wind resistance.

Ultra-light internal components, such as an engine made from compacted graphite iron, reducing weight without losing power. Every pound saved can be another pound in cargo hauled.

A wide variety of cab options

allows drivers and fleet managers to find the perfect balance between comfort and payload size.

Sophisticated state-of-the-art onboard computer systems, overseeing every aspect of the truck's performance. This turns into direct advice to the driver on dashboard screens, further improving their driving performance.
No other vehicle on the road has as many cost benefits as the T680 Kenworth, and Coopersburg & Liberty Kenworth has plenty ready to roll off the lot. Whether someone wants new or used vehicles, Coopersburg & Liberty Kenworth is the source to turn to for the T680. Contact them directly for more information.
About Coopersburg & Liberty Kenworth
Few truck dealers in the Northeast offer more to their customers than Coopersburg & Liberty Kenworth. With two lots, in Pennsylvania and New Jersey, they offer over forty acres of both new and used trucks for sale. They also have a full range of service facilities, including a vast parts selection, a full-service repair bay and body shop, and in-house financing options. Whether a customer is looking for the latest in Kenworth excellence or an affordable older vehicle, Coopersburg & Liberty Kenworth has them covered.
For more information, visit https://www.coopskw.com or contact 1-866-306-5552 (PA) or 1-866-306-5553 (NJ).