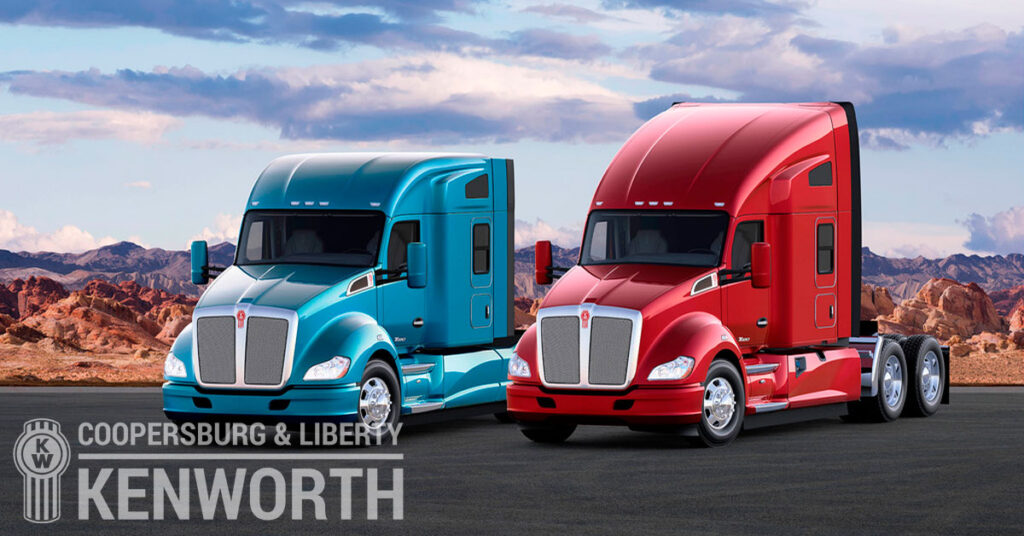 As one of the top retailers of Kenworth trucks in Pennsylvania, we can say that the Kenworth T680 is easily one of the most popular trucks we stock. The aerodynamic styling of the T680 makes it a great choice for operations looking to optimize their on-the-road costs. There's no better truck for keeping operational costs low than the T680.
However, the T680 is also highly popular among drivers as well, and is loved by many owner-operators. There's little doubt it's one of the best-liked Pennsylvania Kenworth trucks overall, and much of that undoubtedly comes from the high level of customization it offers.
Putting Together the Perfect T680 Kenworth to Meet Your Needs
Few other truck models offer so many options in cab types. Along with the standard day cab, there are four separate sleeper options:
40″ Flat-top

: When size and weight are at a premium, the 40″ sleeper gives you a place to bed down for the night while still maximizing your load size for extra profits.

52″ Mid-Roof:

A great compromise between size and comfort, the 52″ has room for amenities like a TV and plenty of storage space, and has enough headroom to stand up and stretch.

76″ Mid-Roof:

You get all the comforts of the full-size sleeper, but weighing 100lb less than the larger option.

76″ High-Roof:

If your T680 is going to be your home away from home, this is the option to choose. It's spacious, with room for eating, sleeping, and entertainment. Never pay for a motel room again!
Pick Your Interior
All T680 interiors are designed to be luxurious and comfortable even for long drives. However, you can also choose between the standard Vantage tan interior, or the professional-looking gray Diamond VIT interior. Gray and tan accents, including wood finish options, help complete the look and make your T680 a place you want to stay.
Add Your Optional Features
If you're in one of the 76″ sleeper options, you've got plenty of room for official first-party features to enhance your drive. These include:
A sturdy swiveling table, suitable for work or eating, that's accessible from either the bunk or the passenger seat.

A wall mount for flat screen TVs up to 23″ above the table.

An upper storage unit with a tiedown and electrical connections for a microwave or small oven.

A drawer-style refrigerator\freezer which can stock days' worth of food and drink.
Buy from the Top Seller of Pennsylvania Kenworth Trucks
Coopersburg & Liberty Kenworth is trusted by large fleet coordinators as well as owner-operators throughout Pennsylvania. Visit us today to see our current selection!