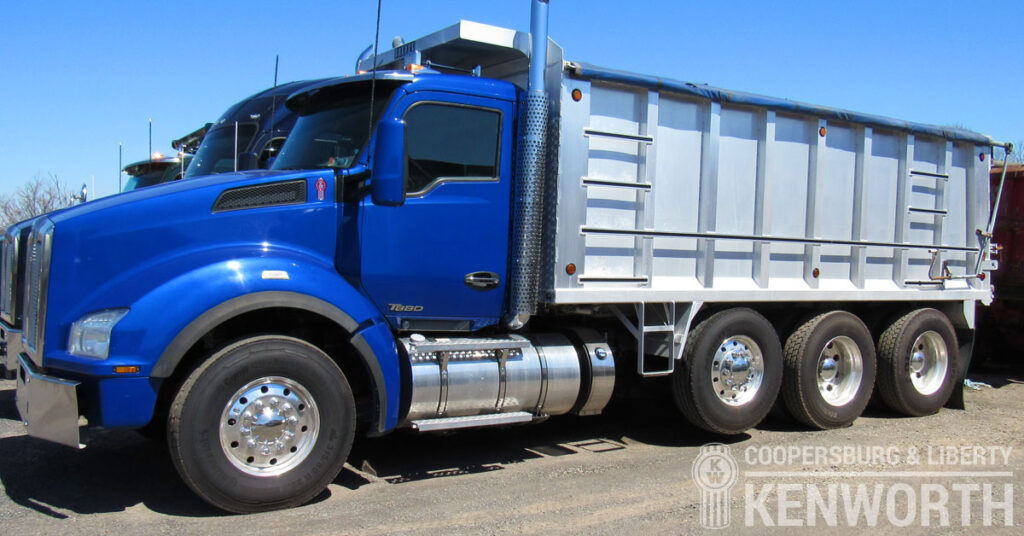 If you're looking to invest in Kenworth dump trucks, then one major factor consider is the dump truck capacity, as well as how that will affect your operations. This is not simply a matter of picking the dump truck with the largest capacity; capacity will also affect a range of other factors. For example, high-capacity dumpers are also going to be larger. Can they maneuver within your worksite? Are they even legal to run fully-loaded in your state?
In this blog, we wanted to quickly look at some of the issues surrounding dump truck capacity for Kenworth's and other models.
Answering Frequently-Asked Questions About Kenworth Dump Trucks and Dump Truck Capacity
1 – What is the capacity of a Kenworth dump truck?
Kenworth's come in a wide range of sizes, weights, and capacities. As a rule, assume a typical dump truck will hold around 10-14 cubic yards of material. However, there are also smaller and larger options available, depending on your needs.
2 – How much would that weigh?
The weight depends on the material being transported. A lighter material like mulch is generally around a half-ton per cubic yard. Something heavier, like crushed-stone gravel, could easily be 3000 pounds or more per cubic yard.
3 – So capacity is only a small part of the equation?
Exactly. You could get a dump truck which holds 14 cubic yards, but if it isn't rated to hold 42,000 pounds, you couldn't safely transport a full load of gravel with it. Raw capacity by itself is one of the less important factors when picking a dump truck.
4 – How does loading affect these factors?
Good question! There's a difference between the resting force of a full load of sand or gravel and the much higher impact force that can come from loading. If you are planning on hauling something like demolition debris, which consists of a relatively small number of very heavy pieces, you're going to need a heavy-duty bulked-up chassis which can handle loading without buckling.
5 – What about legal limits?
Every state has different rules about dump truck sizes, weights, and whether they can use lift axles to redistribute that weight. You'd need to do research on the states you'll be driving in.
Looking for the latest in Kenworth dump trucks? Come to Coopersburg & Liberty Kenworth to see them for yourself!