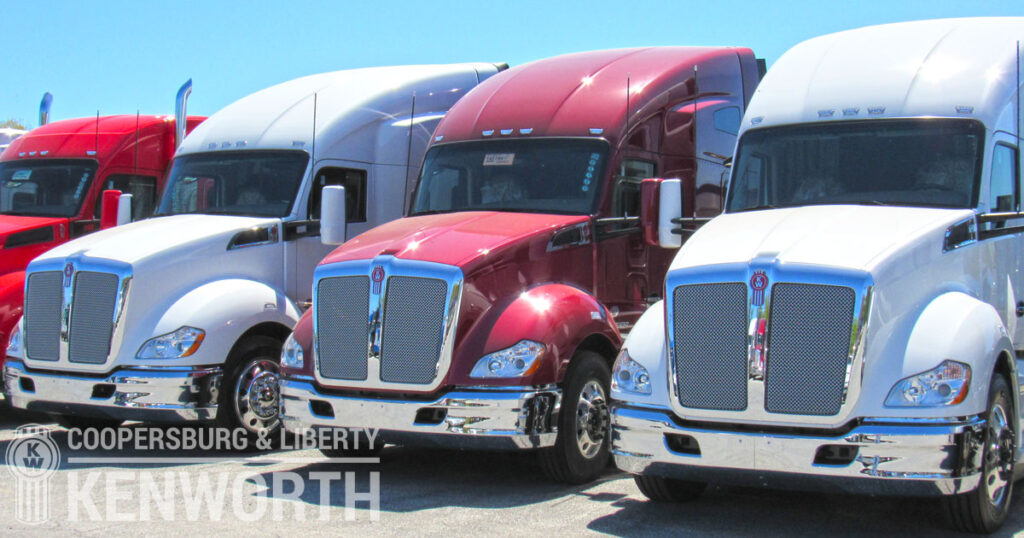 January 25, 2018 – Coopersburg, PA – For many truck drivers, the goal is to go truly independent – becoming an owner-operator with their own truck, and their own business venture. Successfully going independent takes bravery and a lot of smart planning, but used Kenworth trucks can make the transition easier.
Kenworth Helps Launch Drivers into Independence
Kenworth trucks are well-known for their excellent engineering and long-term reliability. It is relatively common to see a Kenworth running for a million miles or more before needing a major overhaul, which makes buying used an excellent option for the budding owner-operator. A Kenworth which is just a few years old can often cost half its original price -or less- while still having plenty of years and miles left to offer.
That makes a lot of financial sense when an independent driver is going to be managing a range of expenses including fuel usage and expensive insurance rates. Kenworth's can help keep those costs down as well, however. The Kenworth T680 is well-known as the most fuel-efficient Class 8 truck on the road, and an excellent purchase for drivers looking for a comfortable sleeper berth that won't add to their overhead.
Coopersburg & Liberty Kenworth wants to help independent owner-operators succeed. With the industry constantly looking for drivers, it is an excellent time to go independent. A smart purchase of used Kenworth trucks can make it financially viable.
About Coopersburg & Liberty Kenworth
Across Pennsylvania and New Jersey, as well as the surrounding areas, both fleet managers, and owner-operators, know that you get something special when you visit either of Coopersburg & Liberty Kenworth's two massive lots. Beyond having more than forty acres of new and used Kenworth trucks for sale, their locations feature huge parts and accessories stores, as well as the capacity to handle a full range of truck repairs, upgrades, and customization. They are truly a one-stop-shop for those in the trucking industry.
For more information, contact 866.306.5552 (PA) or 866.306.5553 (NJ).