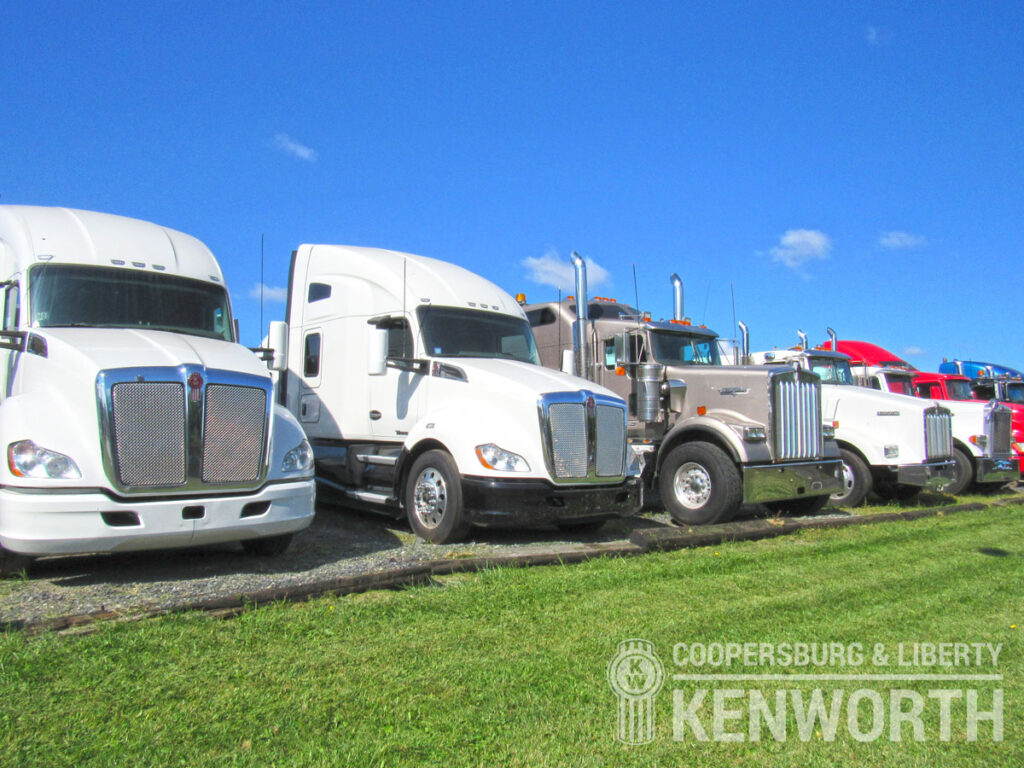 Everyone's trying to cut costs, especially when it comes to transportation. Transportation is a huge line item in any budget when dealing in construction and other heavy-duty work, but an absolute necessity for most projects currently underway.
That's why Coopersburg & Liberty Kenworth is proud to be one of the top dealers for used Kenworth trucks anywhere in the northeast. At any given time, our two lots stock dozens of used Kenworth trucks across our forty acres of land. At our disposal, we have a range of pre-owned choices tailored to cater to various requirements and financial limitations.
Buy Used Kenworth Trucks from Coopersburg & Liberty and Save!
If you are searching for lightly-used trucks that are nearly indistinguishable from new ones, we offer models that are as recent as 2015, with mileage below 150,000. When Kenworth's regularly rack up a million miles or more without problem, there's hardly any difference – except for the prices, which are still tens of thousands of dollars less than an equivalent new model.
Or, for those looking for reliable trucks to use for local jobs, we've got older models as well, including some which could be had for less than the price of a new car.
There's plenty of selection in truck models as well. Our used stock changes frequently, but at any given time we're almost certain to have plenty of:
Iconic T800 and W900 heavy-duty trucks [???]

Smart and fuel-efficient T680 aerodynamic models

Comfortable and customizable T660s

Massive off-road C500 haulers

And more!
Plus, we don't only stock used Kenworth's. We're a full-service lot, and carry used models from all of the major brands. We give these just as much attention and care as our used Kenworth's, ensuring an operation on a budget has as many options as possible in used vehicles.
And, of course, we're happy to talk trade-in on any still-running vehicles you're looking to replace. It's a great way to shave more money off your upgrade costs. Financing is also available on some of our used options. Just ask!
Coopersburg & Liberty Kenworth
Coopersburg & Liberty Kenworth has a great reputation throughout the area, and we're dedicated to ensuring every visitor drives off with the perfect truck for their needs. Contact us today to inquire about specific model availability, or just come visit!