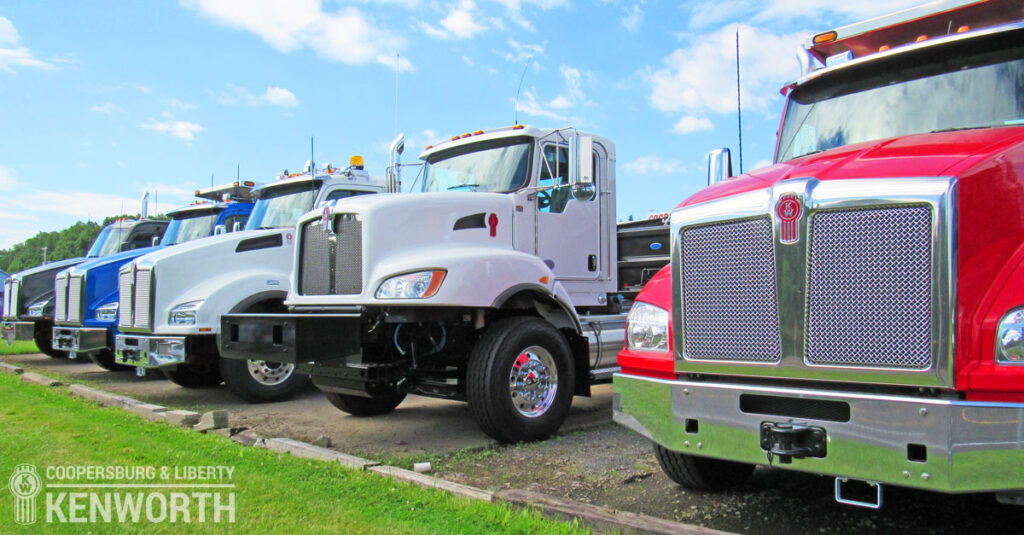 June 20, 2017- Swedesboro, NJ
It can often be difficult for drivers and fleet operators to find a quality selection of Kenworth vehicles in Philadelphia. With a short drive to New Jersey, or Coopersburg, their options become far better. The Coopersburg & Liberty Kenworth Swedesboro & Coopersburg locations offer a vast range of trucks to explore.
Find New and Used Legendary Kenworth Trucks
Along with carrying the latest and greatest in Kenworth vehicles Coopersburg & Liberty Kenworth also stocks a wide range of truck types. Vehicles include dump trucks, tankers, snowplows, and more. Their huge lots include both new and used trucks, giving them the edge when it comes to selection.
In addition, Coopersburg & Liberty Kenworth focuses on service. Both of their locations include semi-truck-sized repair and upgrade facilities, including a state-of-the-art computerized paint bay. This is paired with huge parts-and-accessories stores with more than 10,000 items available to browse. Virtually anything purchased from the Coopersburg & Liberty store can be installed on the truck right there, on-site.
Shop Kenworth Vehicles Near Philadelphia and More Today
More than thirty years in business has allowed Coopersburg & Liberty Kenworth to garner a truly stellar reputation as one of the best truck dealerships for miles around. It's little wonder that, every day, more and more buyers leave DC, New York and Philly to explore Coopersburg & Liberty Kenworth's top-grade selections.
About Coopersburg & Liberty Kenworth
By focusing on service and offering a wide selection that simply is not available in the dense metropolitan areas, Coopersburg & Liberty Kenworth has established a customer base that encompasses many surrounding areas. Both independent owner-operators and fleet managers alike will come from miles around to see the vast truck lots managed by Coopersburg & Liberty Kenworth. With 25 acres in Pennsylvania and 15 acres in New Jersey full of trucks, as well as one of the largest parts/accessory stores around, it's a must-visit for truck enthusiasts across the Northeast.
For more information or press inquiries, visit https://www.coopskw.com or contact 1.866.306.5553 (NJ) or 1.866.306.5552 (PA).