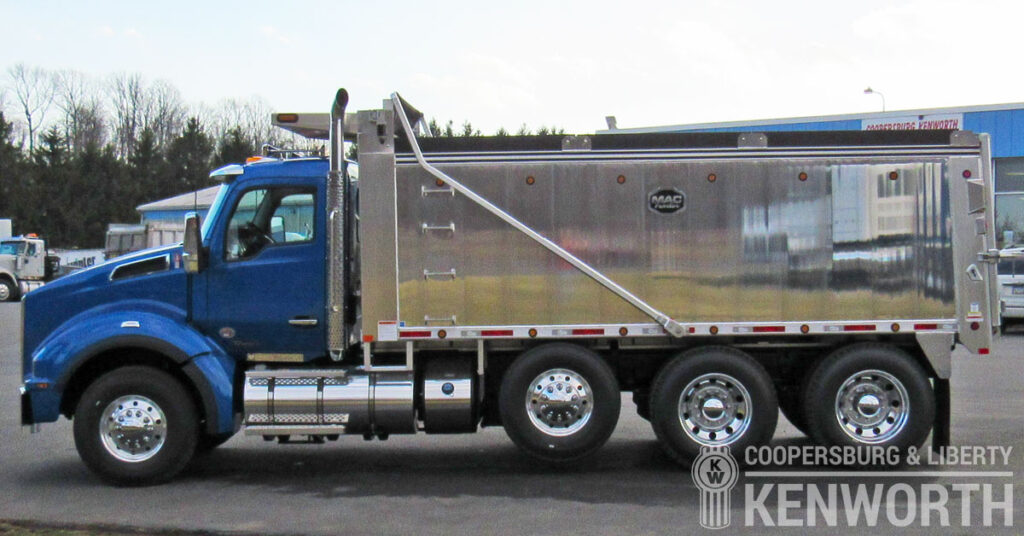 Do you have an older dump truck you're looking to sell? There's a booming market for used dump trucks, particularly when they're in good shape. They can hold their value surprisingly well. The hard part is selling the truck in a way that helps you meet reliable buyers and allows you to demonstrate that your truck is still worth their money.
There's no one sure-fire way to sell a dump truck and get maximum value, but here are some tips that should help.
Five Tips for Selling Dump Trucks
1. Have a written inspection prepared
Are you genuinely certain that your truck is in good shape? Then pay a little extra to have it checked out by a professional licensed mechanic. They can produce a report on the condition of your dump, which if positive enough, can be a major selling point.
2. Fix all the "little things"
Factors like scratches in the paint, or slightly-too-low tires might not seem like a big deal – but they're a major turnoff for buyers. People looking to buy used dump trucks will generally assume that a poorly-maintained exterior indicates poorly-maintained internals too.
And clean up the cab so it looks spotless!
3. Take plenty of photos and videos
A well-written advertisement helps, but most of the time, buyers will only be looking at two things: The basic statistics on your truck, and the photos and videos you take of it. If your visual aids look great, you'll be well on your way towards selling.
4. Avoid general purpose sales sites
You're not going to get top dollar from Craigslist or eBay. Research for sales outlets which are focused on commercial trucks. Try contacting local companies directly to see if they're interested in a bargain.
5. Never take unverified payments
It's easy to get scammed! Only accept cash, cashier checks, or similar "cash on the barrel" payment methods.
Why Sell When You Can Trade In?
Of course, there is an alternative here – trade in your old dump truck towards a newer model! At Coopersburg & Liberty Kenworth we're happy to take trade-ins on any still-running dump truck, and we'll make you a great deal for any other truck in our stock.
Contact us today to learn more, or to schedule a visit to look over your truck.