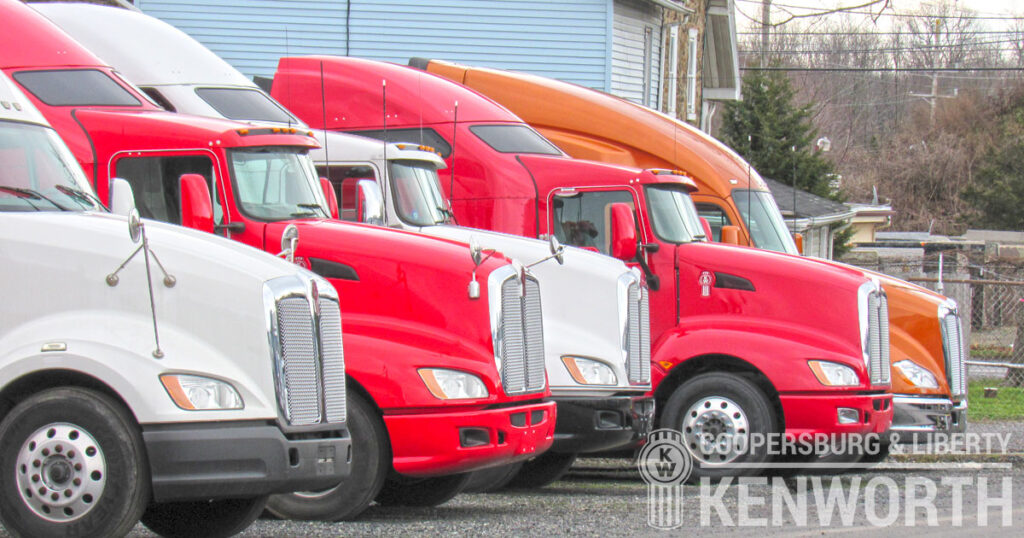 It's a new year and here at Coopersburg & Liberty Kenworth, that means more than just another line-up of new Kenworth trucks for sale. It means re-dedicating ourselves to working with the many trucking companies who have partnered with us and helping them grow in the year to come. The truck industry is booming, and we can all grow together.
If you're a recent startup in the trucking industry, we have some tips to help you succeed in 2018 and beyond!
Four Ways to Steadily Grow Your Trucking Business
1. Treat every client like your most important client
There aren't too many areas where a smaller company can compete head-on with the existing large players, but customer service is one of those ways. Go above and beyond. Make it so that your clients enjoy working with you, and start to expect all their partners to offer the same level of service.
When you're small, every customer is a VIP.
2. Make smart equipment investments.
In trucking, long-term financial planning is essential. Do plenty of research before purchasing vehicles and other assets. Look for trucks that hold their resale value, and are known for their long-term reliability.
(Hint: Consider Kenworth trucks for sale!)
Also, it's a good idea to spend a little extra money on a CPA who can help you with your planning – particularly when it comes to the big question of leasing vs owning your vehicles.
3. Pace your growth.
Trucking is not an industry where you want to over-extend, particularly when you're going to have a lot of monthly payments to make on your equipment. Slow-and-steady growth is a much better option. Too many startups ride the line, and get themselves into a position where everything must run perfectly for them to pay their bills – and things rarely run perfectly in trucking.
4. Always remember to plan your loads in both directions.
If you're making runs one-way, but driving an empty truck back, those deadhead miles are simply a wasted opportunity. Whenever you pick up a contract going someplace, immediately start looking for a load to haul back. Use a load board or broker. Even if you don't get a prime price for it, any money on the return trip is better than none.
Coopersburg & Liberty Kenworth has the Kenworth trucks for sale that can move your business ahead. Visit our lots to see for yourself!